Marshall partners with The Wild Ramp to offer Workplace Farm Share memberships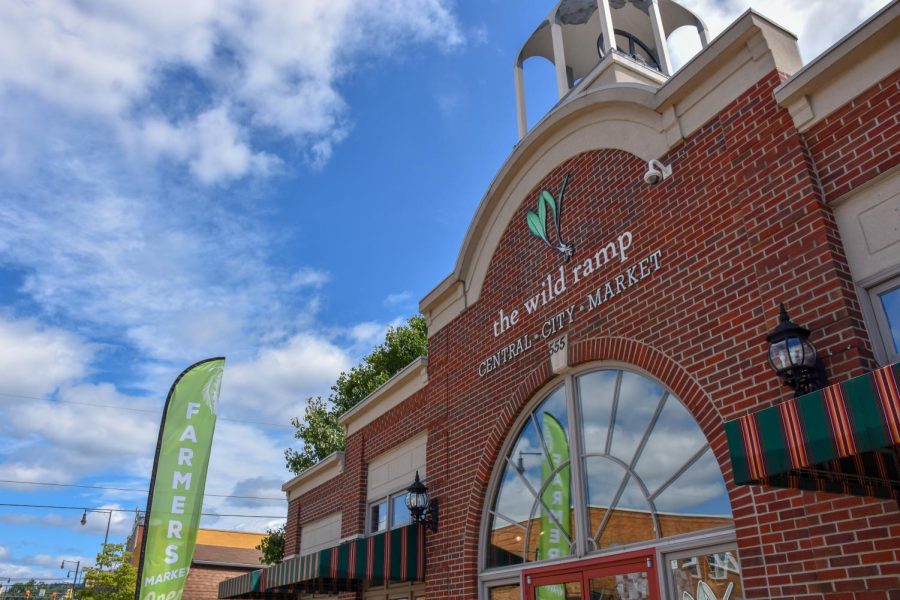 Marshall University's Sustainability Department is partnering with The Wild Ramp and offering fresh produce to the Marshall community as part of a Workplace Farm Share program. Each week, The Wild Ramp will create Community Supported Agriculture, or CSA, boxes, with a mixture of five fresh fruits and vegetables as well as one homemade item, such as jam, all from local farmers.
Amy Parsons-White, Sustainability Coordinator, said the Sustainability Department contacted The Wild Ramp after learning of the program and asked to be a distribution center. Marshall students, faculty and staff are welcome to register for the program, which costs $100 for four weeks.
"The Wild Ramp works with the local farmers to put the boxes together and then works with us to allow our employees to register," Parsons-White said. "So, what that means is you can register through their website, and then we'll be set up once a week in the student center. You can come pick up your box with fresh produce here and help support local farmers."
The CSA boxes will have different items every week, depending on what has been harvested.
"That's one fun thing about the box too, is that you never know what you're going to get," Parsons-White said. "They do offer boxes if you have allergies or something like that, you can say that in your registration, and they'll avoid putting certain things in your box. Some of them you can upgrade and get eggs as well, local eggs."
Parsons-White said she hopes the program will be successful and will encourage community members to support local farmers.
"I would love to see, especially, the faculty and staff really take advantage of this," Parsons-White said. "This is something really nice, I'd like to see all faculty and staff get involved. It benefits local farmers, it benefits The Wild Ramp and it benefits our community because we keep reinvesting money back into our community by supporting our local farmers and not going to Kroger and buying our lettuce. Instead, we can buy it from the guy who's just right here down the street. I'm excited about it, I really hope that it does well. I think it's a really good program, and it's convenient too. If you can just come while you're at work, walk over and pick up your fresh vegetables and then go home and cook, it doesn't get any better than that."
The Sustainability Department also offers Market Days each week, which can be an alternative to the Workplace Farm Share program for students who may not be able to afford the CSAs, said Parsons-White.
"Here on campus, we have Market Day, and our gardener, Angie Kargul, runs the greenhouse and our student gardens, and she harvests from there once a week," Parsons-White said. "We give those vegetables away here in the Student Center on Wednesdays. So, if someone can't afford the CSA, or they don't want to invest in that, you can come get free fruits and vegetables."
The Workplace Farm Share program will begin as soon as enough people register and will continue until November, at the end of the harvest season. Every Thursday from 11 a.m. to 2 p.m. those registered may pick up their CSAs. Parsons-White said she would like to continue the program in years to come if it is successful.
"I would love for it to be really successful. We have a lot of local farmers in our area that really struggle, and this is a way that we can not only provide fresh fruits and vegetables to our community, but we also support those farmers that really need our help in keeping their farms up and running."
Amanda Larch can be contacted at [email protected]marshall.edu.