Williams to vie for Congressional seat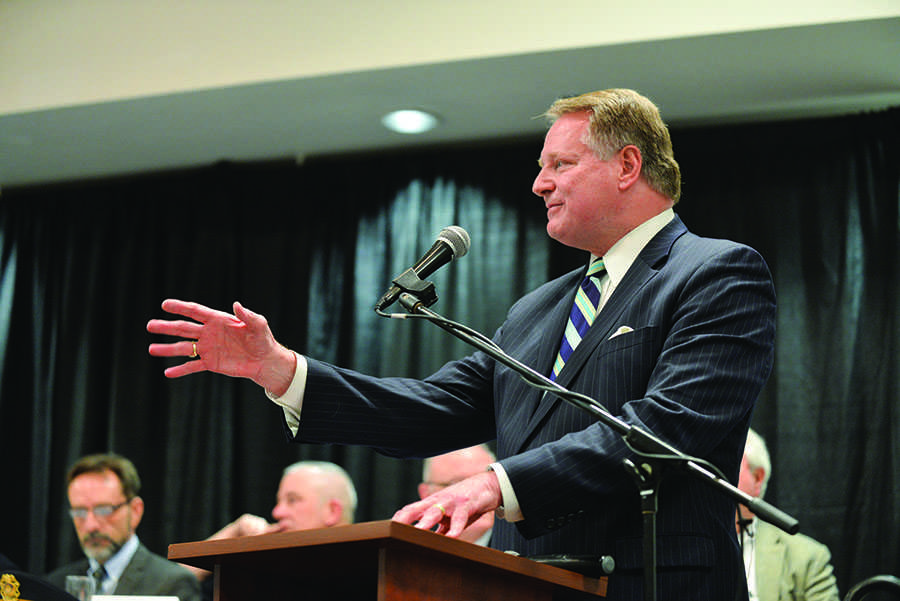 Huntington Mayor Steve Williams announced Tuesday his intention to run for the House of Representatives in the upcoming 2018 midterm election.
Williams, who has served as Huntington's mayor since 2012, will run as a Democrat in the state's 3rd Congressional District, which includes 18 counties in the southernmost part of the state.
Williams is the fourth candidate to file for the race. Richard Ojeda of Logan County and Tri-State Transit Authority CEO Paul Davis of Cabell County intend to compete as Democrats, while West Virginia Del. Rupie Phillips of Logan County and Rick Snuffer of Raleigh County will  enter the race as Republicans.
Each will vie for the seat set to be vacated by Republican Rep. Evan Jenkins, who is stepping down to make a bid for the United States Senate seat currently held by Democratic Sen. Joe Manchin.
As Huntinton mayor, Williams has taken on a leadership role, particularly during Huntington's triumph in the America's Best Communities contest earlier this year. Huntington beat out 350 other communities and was awarded  a $3 million grant to be invested in urban development as part of the Huntington Innovation Project.
Williams has also attacked the city's opioid addiction problem head on, establishing the Mayor's Office of Drug Control Policy in 2014 to focus on prevention techniques, recovery options and law enforcement efforts to decrease drug trafficking in the area. Last year, Williams was named to a joint task force by the National League of Cities and the National Association of Counties to combat opioid addiction throughout the nation.
With his candidacy, Williams said he is hoping to bring the same level of comradary he feels he has brought to Huntington to the 3rd District and to the state as a whole.
"I want to bring that mindset and that vision to every community in the 3rd District and throughout West Virginia," Williams said.
The mayor said in the release announcing his candidacy that "Congress is broken," citing politicians "who care more about their political party than about what's best for our people" as the chief reason.
"America can't afford that approach any longer," Williams said. "West Virginia certainly can't."
Jared Casto can be contacted at [email protected].
Leave a Comment
Your donation will help continue the work of independent student journalism at Marshall University. If you benefit from The Parthenon's free content, please consider making a donation.