Huntington honors Holocaust victims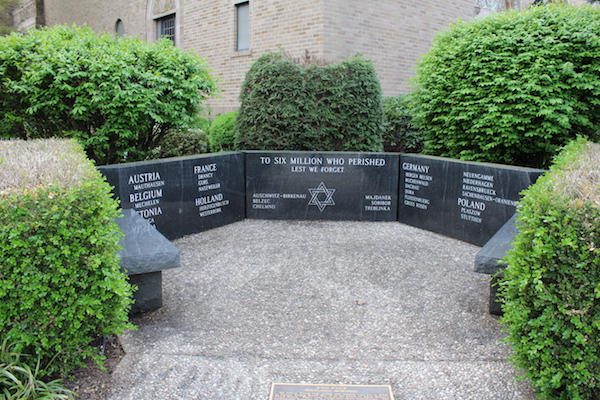 Advertisement
Hang on for a minute...we're trying to find some more stories you might like.
On the Sunday closest to Yom Hashoah, the Jewish Holocaust memorial day, the Huntington community gathered together to read the names, ages, birthplace when known and the place of death of Holocaust victims.
Huntington Mayor Steve Williams was one reader, and has been reading at B'nai Sholom Temple's service for the past five years.
"It captures your heart," Williams said. "When you read the names, see the family name, where they were born and the age, and you see so many of the names that were repeated, you come to realize the extent of the tragedy. It becomes very real and it underscores why we shall never forget it."
The ceremony started at 8 a.m. and concluded at 5 p.m. The day was filled with different community members reading the list of names. The closing ceremonies included Jewish songs, prayers and poems led by members of B'nai Sholom's congregation. Six memorial candles were then lit for the six million victims.
It was a day for the remembrance of Jewish life.
"I just believe in keeping the Jewish tradition and Jewish life alive," said Marc Rosen, a long-time member of B'nai Sholom temple and name reader. "This is a commemoration. People have the overwhelming tendency to forget yesterday, let alone what happened 100 years ago."
Remembrance is one of the calls of Judaism and many saw it as especially important Sunday. Rabbi Jean Englinton said she has seen the persecution of the Jewish all around the world even in modern times.
"I teach a class at Marshall and a couple of my kids said this year that they didn't realize that anti-Semitism existed before World War II," Englinton said. "They thought the Nazi's invented it."
It is the lack of knowledge and understanding of Judaism that acts as a secondary reason for Sunday's memorial service. The hope is to educate the world so another Holocaust does not happen again.
"This is an ongoing effort I think by the community, not just the Jewish community, but the community as a whole, to make sure that the Holocaust, that other people say never happened, is remembered by the young folks that are growing up," Rosen said.
Williams said now more than ever the community needs to join together in not only tolerance, but acceptance.
"The Jewish community is the Huntington community," Williams said. "We all stand together as brothers and sisters, and if it happens to one, it happens to us all."
Karenann Flouhouse can be contacted at [email protected]