Twenty-four city employees to be cut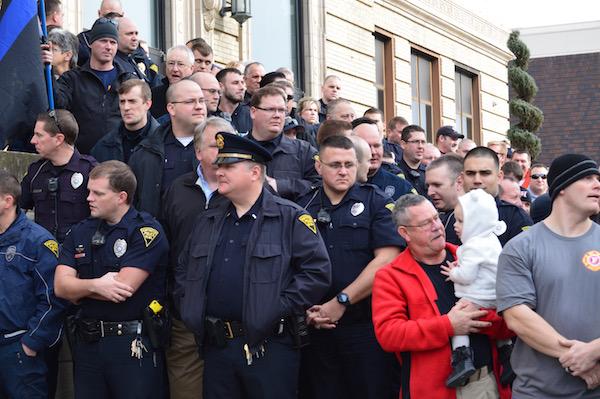 Huntington city officials authorized the dismissal of 24 city employees, 17 from the Huntington Police Department and seven from the fire department.
The announcement came Thursday afternoon in a press release from Mayor Steve Williams' office.
"We have made every effort to save as many jobs as possible and continue providing essential services," Williams said in the press release. "These actions will not resolve all of our budget issues. We know we will be managing our way out of this for the next 18 months with the primary objective of avoiding further reductions in force."
According to the proposal authorized by Williams, all hiring and spending that is "nonessential" will be frozen until further notice. Overtime will also be reduced and the city's health plan will be changed beginning April 1, along with other cost-effective measures.
The $4.8 million budget deficit was announced during a press conference last week. The cuts are expected to decrease the shortfall to $2.2 million.
Williams said he is committed to doing what is best for the city and its citizens.
"Our residents expect and deserve world-class service, and as we continue to address these financial constraints, we will implement procedures to ensure this cannot happen again," Williams said.
The 7/11 located near the first-year residence halls has been robbed twice this semester.
Jim Terry, chief of the Marshall University Police Department, said these cuts will not affect MUPD or its service to the students.
"(The cuts) won't effect any level of service at my agency at all," Terry said. "With any cuts you're going to see a reduction but there will be no effect on my police department…. I hate to see any reduction on the force. Students will see no reduction on campus."
Nancy Peyton can be contacted at [email protected].
Leave a Comment
Your donation will help continue the work of independent student journalism at Marshall University. If you benefit from The Parthenon's free content, please consider making a donation.