Editorial: Pence makes poor decisions on public health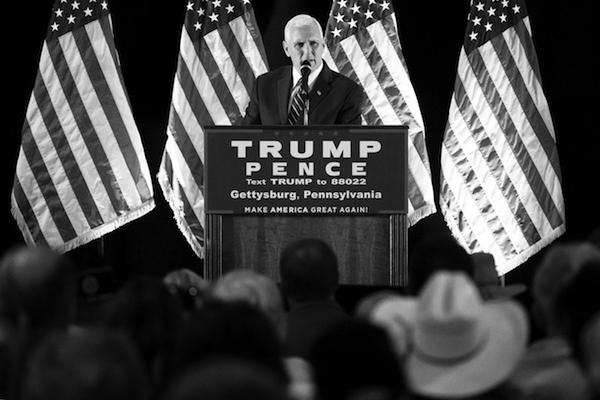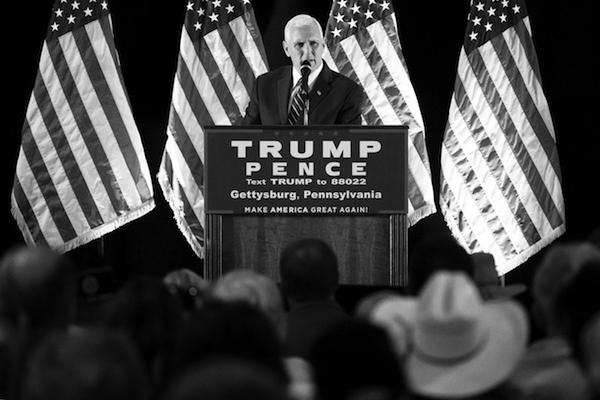 Both vice presidential nominees, Virginia Senator Tim Kaine and Indiana Governor Mike Pence, are very vocal about how religious they are. In Tuesday night's vice presidential debate, the final topic was about a time they struggled to balance their faith and a public policy decision. This question stirred up a lot of buzz and, for a lot of people, made the final decision on which party they wanted to win.
Senator Kaine said this was an easy question for him to answer. He said a public policy that he struggled with because of his faith was the death penalty. Virginia has the death penalty and death-row inmates can choose lethal injection or electrocution. Kaine said he and his Catholic Church are against the death penalty. He said when he was running for governor this made it hard to get votes. He told voters that he is not going to change his religion to get votes, but he knows how to uphold the law.
"That was a real struggle. But I think it is really, really important that those of us who have deep faith lives don't feel that we could just substitute our own views for everybody else in society, regardless of their views," Kaine said.
Governor Pence, however, noted that he is pushing a pro-adoption state and Indiana is almost the most pro-adoption state in the U.S.
"But what I can't understand is with Hillary Clinton and now Senator Kaine at her side is to support a practice like partial-birth abortion. I mean, to hold to the view — and I know Senator Kaine, you hold pro-life views personally — but the very idea that a child that is almost born into the world could still have their life taken from them is just anathema to me," Pence said.
In 2011, according to Guttmacher Institute, the leading research and policy organization committed to advancing sexual and reproductive health and rights in the United States and globally, 93 percent of Indiana counties had no abortion clinics. Those counties made up 61 percent of the female population in Indiana. In March, Pence signed a bill that made it even more difficult for a woman to get an abortion.
During the vice presidential debate, Kaine asked Pence why he does not trust women to make this choice for themselves.
"Governor, why don't you trust women to make this choice for themselves? We can encourage people to support life. Of course we can. But why don't you trust women? Why doesn't Donald Trump trust women to make this choice for themselves," Kaine said.
During Pence's time as governor of Indiana a massive HIV outbreak, the worst in the state, occurred due to public health budget cuts. In 2011, according to "The Huffington Post," Pence was a congressman and the House passed a bill to defund Planned Parenthood. In 2013, during Pence's first year as governor, the Scott County Planned Parenthood shut down due to public health budget cuts. This was the only HIV testing center for 24,000 people.
Scott County has an injection drug use problem; this increases the risk of HIV. In 2015, local health officials were noticing a spike in HIV cases linked to prescription opioid use in Scott County. The residents were sharing needles and, thanks to Pence's budget cuts, there was no place for these people to get tested.
At the peak of this outbreak, 20 new cases of HIV were being diagnosed each week and a total of 200 cases were diagnosed by the time the outbreak was contained. Pence did not allow needle exchanges because he said this promoted drug use, but he stopped dragging his feet and allowed a temporary needle exchange that will end in May 2017.
Imagine if Pence and Trump get into office. They are both pro-life and do not support abortion and they let religious views get in the way of their policy making. Will all Planned Parenthoods be shut down? Pence has already shut down abortion clinics in Indiana and this caused an HIV outbreak; and he tried to ignore it as long as he could before finally taking action, like a governor should.
Leave a Comment
Your donation will help continue the work of independent student journalism at Marshall University. If you benefit from The Parthenon's free content, please consider making a donation.