FEST:3 renamed, lineups altered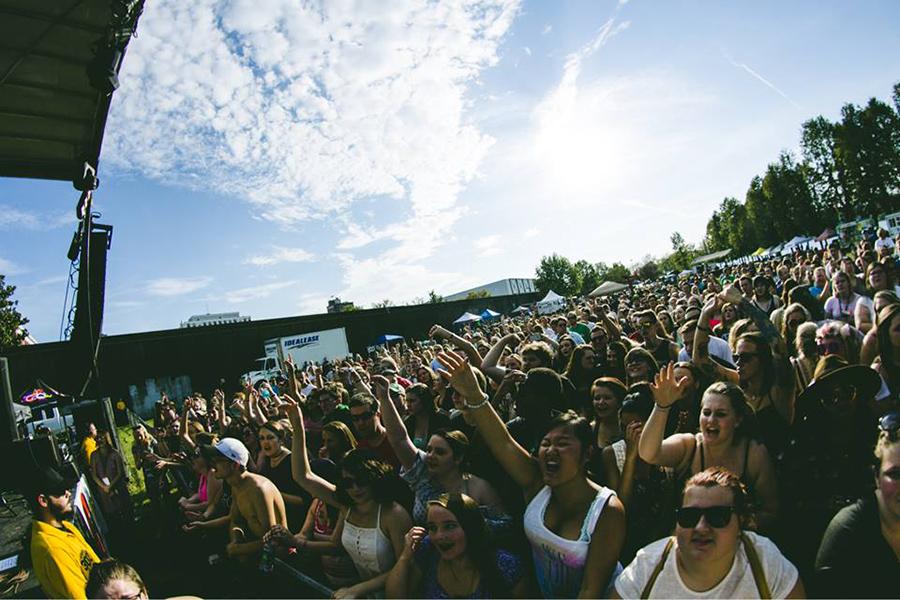 Marshall University's Marshall Octoberfest, formerly FEST:3, has made last minute changes to the event happening Friday at the Joan C. Edwards Stadium.
Changes include Jana Kramer cancelling due to a "Dancing with the Stars" taping, Ona being added to the lineup and the removal of A Story Told, $lump Gang and Basie.
Autumn Vallandingham, an intern at FEST, said modifications were made due to the unexpected resignation of their management from Student Activities.
"The scheduling of acts were not appropriately communicated for the evening's festival to all appropriate parties, and since Cash Cash needed a fairly early set time because of a second show that night, this led to the need to adjust the schedule," Vallandingham said. "Once the schedule was adjusted, certain conflicts resulted which led to the decision to cancel some of the local acts. This decision was to ensure a smoother night of music for everyone."
The Student Activities board plans to reach out to the cancelled acts for future partnerships with Marshall University.
"It is the plan to increase student programming in the future, which will include more musical acts performing at Marshall venues," Vallandingham said. "Student Activities plans to reconnect with all acts that were moved from Friday evening's event along with other local acts."
One of the cancelled acts, A Story Told, posted a response on Facebook Sept. 30 in order to let students and the community know about the inconvenience of the situation for them.
"This is an event that we were extremely honored and thrilled to be a part of given our ties with Marshall University and the community in which we consider home, so we are disappointed to say the least," A Story Told said. "Please know that this decision was completely out of hands and we apologize to anyone that had purchased tickets and planned to see us at the event. We're trying out absolute hardest to make it up to you all, so stay tuned …"
Vallandingham said that Marshall Octoberfest also made adjustments to ticket prices.
"They're $10 a piece now for student general admission," Vallandingham said. "If you purchased a field access ticket for $20, you can go to the Cam Henderson Box Office to pick up two free tickets to accommodate the price cut."
Doors open for Marshall Octoberfest at 4 p.m. at the Joan C. Edwards stadium Friday.
Christian Davis can be contacted at [email protected]
Leave a Comment
Your donation will help continue the work of independent student journalism at Marshall University. If you benefit from The Parthenon's free content, please consider making a donation.