Attorney general aide fired for white-supremacist themed video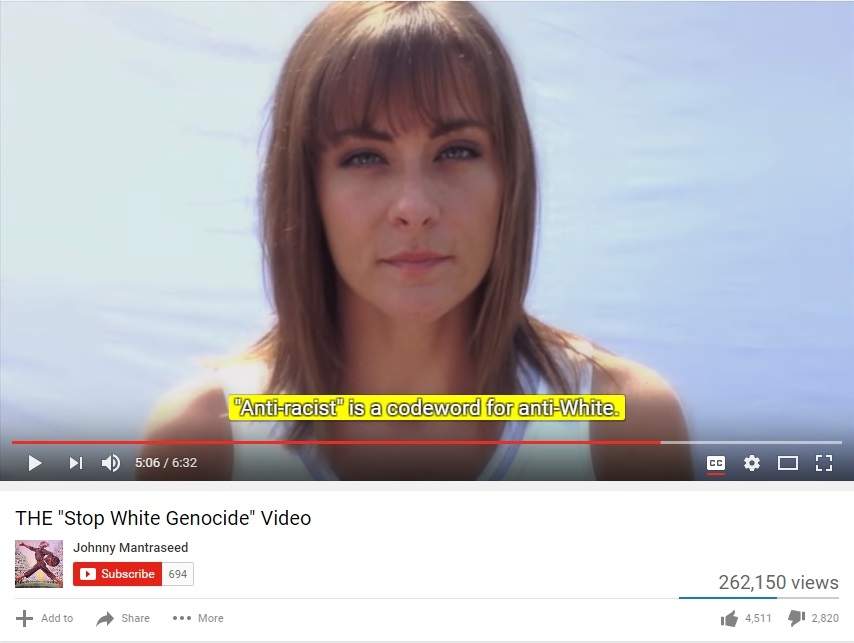 Assistant communications director for the West Virginia Attorney General, Carrie Bowe, was fired last week after a video surfaced of her in a white-supremacist themed video.
Press Secretary for the Attorney General's office, Curtis Johnson, released a statement upon the discovery of the video.
"The employee in this video is no longer a member of this office," said Johnson. "The employee's conduct and statements, which occurred years before being employed by the Attorney General's Office, were not previously disclosed until today, which is contrary to the transparency requirements for being a member of this office, do not reflect the opinion or the perspective of the Attorney General or this office."
The video titled "THE 'Stop White Genocide' Video" includes four women all dressed in white, Bowe being one of the women. In the video she is quoted as saying, "Anti-racism is just a code word for anti-white," and "Everyone says that the final solution to this race problem is for every white country and only white country to 'assimilate' i.e.; to marry with those all non-white."
Bowe posted to Facebook that she had not seen the final cut of the video, and was unaware of the intent of the video.
Last Thursday, Bowe was terminated from her position at the Attorney General's office. She then released a statement to West Virginia Public Broadcasting saying she is "embarrassed and heartbroken over the video."
Bowe claims that she was doing freelance modeling for many local artists and friends at the time, and was recruited to do the video based on her looks. She states that she did not know the director of the video well when she accepted the offer to be in the video.
Neither Bowe or the Attorney General's Office was taking questioning at this time.
Tom Jenkins can be contacted at [email protected].
Leave a Comment
Your donation will help continue the work of independent student journalism at Marshall University. If you benefit from The Parthenon's free content, please consider making a donation.