A birthday tribute to W.Va.
More stories from Jocelyn Gibson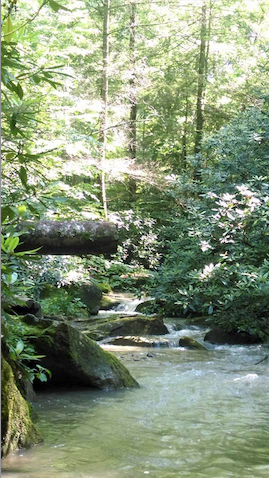 To say that I am a little state-centric would be an understatement. A lot of people around the country express plenty of pride in their home state, and home state can mean a lot of different things from where they were born to where they choose to spend their lives. To me, West Virginia is more than my home state; it's a part of who I am.
For one thing, we share a birthday. Saturday, the great state of West Virginia turned 152, while I turned a mere 21 years in comparison. I would imagine a great many people living in the state, aren't even aware of West Virginia Day, let alone treat it like a real holiday.
I, however, have always celebrated — not just because it also happens to be my birthday, but also because it is a state with a rich history worth celebrating. West Virginia is the only state to form by seceding from a Confederate state because of a sharp divide over the issue of secession from the Union.
In my mind, this historical fact lends to the idea that West Virginia is and always has been a state unafraid to break from the status quo. We do our own thing, and we are fiercely independent.
It's easy to get caught up in the things we, as a state, don't do well in and make that our image, but why would we want to do that? My fierce devotion to the state has made me a kind of champion for its cause wherever I go. We have good things here, and it is my responsibility as a citizen to make others aware of that, and I would advise my fellow citizens to do the same.
Another reason I feel so strongly connected to the state is because it is entirely unique. There is no other state that could even begin to compare. It is a part of the Appalachian region, but that's not all it is. Even the thought of living somewhere else makes me uncomfortable, because it just wouldn't be the same.
West Virginia is mountains, rivers, streams, creeks, stories, food and my home in a way that no other state ever could be. It would be easy to say that's true just because I grew up here, but not everyone who grew up in the Mountain State feels the same way.
I wish they did though. This is a state to be proud of, and it saddens me deeply when others who live here aren't proud of it. Honestly, pride in your state is just like anything else, if you don't have it others aren't going to respect it. When we allow others to believe stereotypes and, even worse, perpetuate them ourselves we are letting a good state down.
This column is a tribute to the state that has become embedded in my identity. West Virginia is in need of desperate help — we have a coal problem, an education problem, a drug problem and more problems than I can list here — but it is also a place full of potential, people who are hard-working, and for some of us it is the only thing that comes to mind when we think of home.
Jocelyn Gibson can be contacted at [email protected].
Leave a Comment
Your donation will help continue the work of independent student journalism at Marshall University. If you benefit from The Parthenon's free content, please consider making a donation.