A tribute to Joshua Martin
I promise we will J.A.M. for you…
More stories from Karima Neghmouche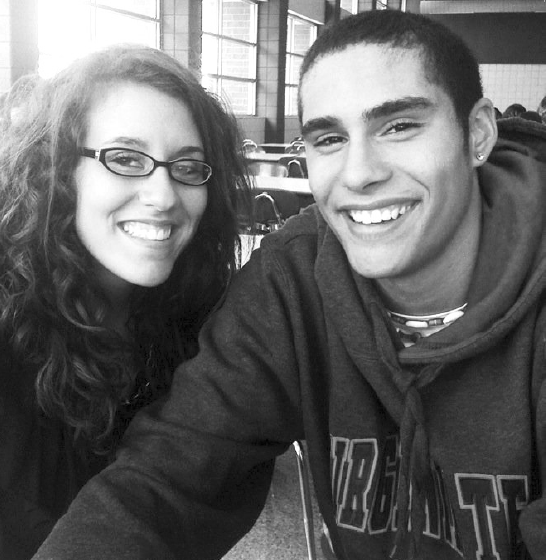 Joshua Andrew Martin,
You were one of my first friends. It all started my sixth-grade year outside of Beverly Hills Middle School on the courtyard. I was walking around by myself, scared because I was in a new school with people I didn't know. None of my friends had the same lunch as me, and you quickly noticed my solitude.
You came up to me and started just talking to me and telling corny jokes to make me laugh, like you always did. You sat with me almost every day. You invited me to your birthday party that summer and let me hangout with you and all of your friends. We all sat around in your front yard and ate pizza and watched you skate around the neighborhood…something you always loved.
Then you went to high school. You went two years before me, but luckily I still got to see you all the time because your brother was the same age as me. You'd still come to football games and I'd still talk to you all the time.
I came to Huntington High two years later. I had lunch with you and we sat together everyday. There were four of us who sat at the end of a table near the back of the lunchroom, and there was never a dull moment. You'd take my phone and take pictures of yourself on it, and I'd do the same with yours. We'd listen to really, really awful "punk" music that we thought was so good together. I thought your jail-broken iPhone was so cool so you offered to take my phone home and jailbreak it for me. You did, and I loved it, until it broke the next day. You felt so bad and tried to fix it for hours…but I could have never been mad at you even if I tried.
Last year, we both wanted Moe's so bad so we drove up to Ashland to get it. Every time someone walked in during our dinner you'd yell, "Welcome to Moe's!" before the employees would and everyone was so annoyed with you. You made me laugh so hard there were tears coming from my eyes, but this happened almost every time I was around you.
Although at times we drifted apart and didn't talk as much as we used to, you were always like a big brother to me. The only thing I wish I could have changed about you would have been to keep you around just a little longer.
I know I'm not alone with those thoughts. You have so many people that love you so much. I've never seen so many people come together for the life of one person. They say the good die young… well you were the best.
Josh was an old soul…too big of a soul for too small of a body. There's not one person he couldn't make laugh. His smile literally lit up a room. That's such a cliché saying, but it was so true.
Last Sunday, I saw that smile at the Tri-State airport. I ran up to you and gave you a big but quick hug before you drove back to work. I would have never guessed it would have been the last time I ever got to see that smile. If I did, I would've hugged you so much tighter and so much longer.
I was sitting in paradise when I found out the news. Spring Break, eating lunch on the beach in Florida. That paradise quickly turned to hell. Someone texted me saying "There was a shooting in Huntington." Not shocked, I replied, "That's so sad." They proceeded to tell me, "I think it was Josh Martin." "No way," I said. "Do you know how many people there are named Josh Martin?" In disbelief, I checked all your social media, and everything seemed fine. Someone posted "Rest in peace Josh" on your Facebook, and I got so angry that people were going around saying you were gone when you weren't. I knew you weren't. I texted you and said "Hey, you're ok right?!" You didn't reply, but it was still early. I started to worry a little and called you, and you didn't answer. Then I realized it was you. It was my Josh Martin.
I love you big brother and I hope you're resting easy in heaven where no one can ever hurt you.
I promise we will J.A.M. for you…
Karima Neghmouche can be contacted at [email protected].
View Comments (2)
Your donation will help continue the work of independent student journalism at Marshall University. If you benefit from The Parthenon's free content, please consider making a donation.