PREVIEW: Western Kentucky @ Marshall
Hilltoppers head to Huntington for Valentine's Day showdown
More stories from Malcolm Walton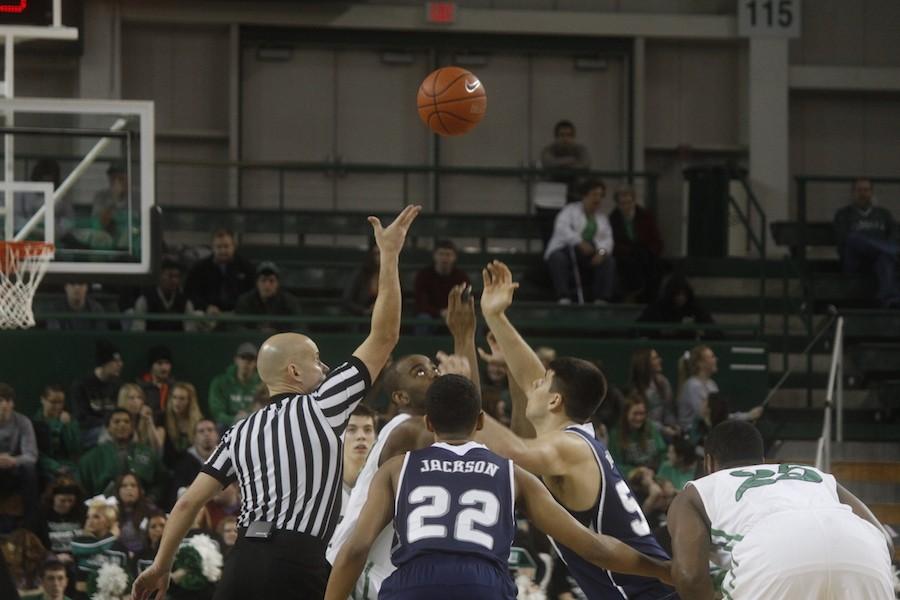 Marshall University's men's basketball team won four of its last five games and takes on Western Kentucky University 5:30 p.m. Saturday at the Cam Henderson Center.
The Hilltoppers (16-7, 9-2) have won 11 of their last 13 games entering its matchup against the Herd (8-16, 4-7) and has the leading scorer in C-USA in shooting guard T.J. Price (17.7 PPG).
"They're one of the top teams in the conference," Cheikh Sane, power forward for the Herd, said. "I'm not going to lie. They blew us out. They killed us the last time we played them, and Price obviously had a great individual game."   
WKU defeated Marshall 81-62 earlier this year in Bowling Green, Kentucky, as Price scored a game-high 25 points.
"Everything was working well for them that game," Sane said. "But you know, that was our first conference game of the season and right now we're playing really well."
Small forward Ryan Taylor said Marshall's turn-around as of late is due to the young team getting accustomed to one another.
"We definitely struggled at the beginning of the year," Taylor said. "I feel like everyone is just feeling more comfortable with their roles lately. One thing that was never an issue was lack of faith. We all believed that D'Antoni's system works. We see it work in practice and when we watch film. Now, it's working at the right time—during games."   
Taylor and Sane said they believe having home court advantage this time around will make a difference in the outcome of the game.
"We're looking for everyone to come out and support us," Sane said. "This just feels like a big game, almost like a rivalry game."   
Malcolm Walton can be contacted at [email protected]
Leave a Comment