Rest of the West (Virginia): Pepperoni Rolls
I could sit here on my college dorm bed (two creaky twin-sized beds pushed together) at Marshall University and blame the pandemic for not exploring the state of West Virginia. Sure, I have only had one "normal" semester and most places were closed, but I have time now. As a curious person and a journalist, my list of people to talk to, places to go, and things to try is overwhelmingly long and ironically makes me procrastinate even more. Just like scrolling through the rows of movies on Netflix, it is hard to pick just one thing when there are too many options. What a first-world problem.  
When I realized I only had one more semester at Marshall before I graduate in December—I knew I had to explore the state, especially since I have not been too far for most of my life. I have lived in Ohio since I was seven. Although my home is a little over an hour from campus, 40 minutes away from Point Pleasant, I have never explored the Mothman Museum or stopped by the statue—which feels like a crime. 
The first step of organizing a column like this is to create a list of what makes West Virginia different from other states. The first thing that I thought of was obviously pepperoni rolls. I would usually say that I have never tasted the traditional savory meal, with the result of a gasp from a West Virginian, but I feel like I need to explain myself.  I have experienced the roll in one bite by an accident. I was at a political event in downtown Huntington, and I decided to eat a few chips and a roll from the table of food. I was expecting a regular roll and my eyes shot wide open as a pepperoni was pulled out of my bite. I didn't finish the roll and was confused why someone would want to order such a thing. Now, I am trying to answer that question. 
I wanted to seek out food lovers in West Virginia. At first I thought I was going to limit the pepperoni roll tasting to Huntington, but after asking for recommendations on Huntington Foodies, I realized it was not going to be that easy. I was going to travel for these rolls filled with WV history, pepperoni, and sometimes—mozzarella cheese. My post received recommendations varied from downtown restaurants that offered specialty rolls, local band boosters who raised money with their homemade rolls, gas stations, and of course—the original pepperoni roll in Fairmont. To accept the 3-hour drive from Huntington, I had to do my research. 
As I started to read about the creation of pepperoni rolls and even while tasting them, the hype and appreciation for the rolls are based strongly on the history of the roll—especially as it connects to the state's love and appreciation of coal mining. According to West Virginia Culture, Giuseppe (Joseph) Argiro is still considered the inventor of the West Virginia staple. Argiro left Italy in 1920 to work in the mines of the Clarksburg-area of West Virginia, where he noticed miners eating bread and pepperoni for lunch. The inconvenient meal inspired Argiro to experiment with the two ingredients and later opened People's Bakery in 1927 (now named the Country Club Bakery), where he sold his pepperoni rolls—and it was a hit! 
I knew there was no way I could start my column (and let down my non-existent fans) without trying the original roll. I spent a weekend traveling to Fairmont to try the original pepperoni roll at the Country Club Bakery, the three pre-packaged "Home Industry" rolls at Sheetz, and a Huntington/Barboursville favorite, Big loafer in the Huntington Mall.   
Country Club Bakery 
Price: $1.50 
Rating: 4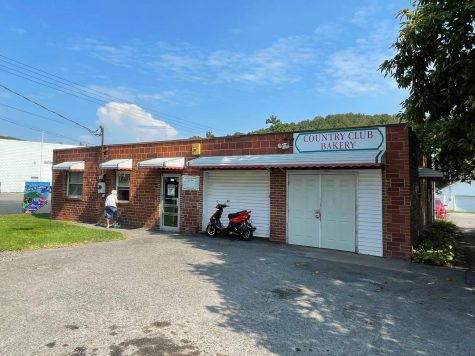 The location of the Country Club Bakery felt underwhelming when traveling 3 hours for one destination—a small brick building where one woman would transfer either pepperoni rolls or a homemade desert through a small window, which seemed like a constant routine as cars continued to pull in and out of the limited parking lot. No visible picnic tables, no inside dining, and no physical menu (besides a list of current deserts available). "We have some deserts right now and pepperoni rolls—but the pepperoni rolls are what keeps the lights on," the lady said through the window.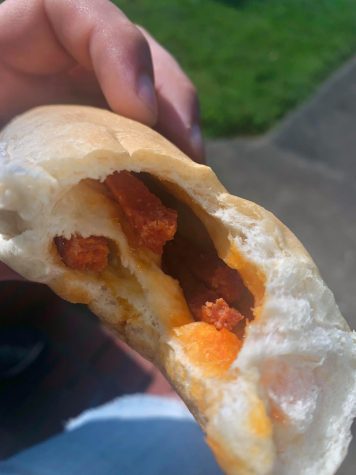 The $1.50 roll is priced well for the original—and it is important to note that you do get the original taste and creation. The bread itself is quite dry and does not help that it is paired with only stick pepperoni—no cheese. The stick pepperoni is superior as you get a piece of meat in each bite (compared to one section of the typical 8 layers of sliced pepperoni in other rolls). 
Home Industry 
Pepperoni Roll
Price: $1.99 
Rating: 2.5 
Pepperoni Roll and Cheese (Mozzarella) 
Price: $2.19 
Rating: 4.5 
Pepperoni Roll and Hot Pepper Cheese  
Price: $2.19 
Rating: 4 
According to Paul Serbert, a member of Huntington Foodies Facebook group, the "Home Industry" rolls are "for the authentic blue collar West Virginia experience," when you are not able to pick up the original. These rolls can be found in a Sheetz, either individually packaged or by a pack. The difference of the two are important to note—individual rolls have sliced pepperoni (8 layers), where the bags have stick pepperoni (like the original). I had to try all three of the individual packaged rolls to experience the sliced pepperoni and–most important—cheese.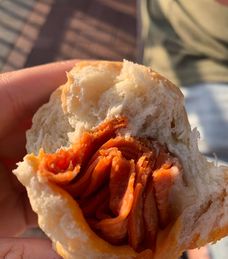 The roll is just like the original, but as it sits in a convenience store, the bottom is smothered in grease.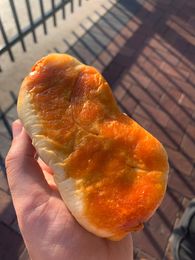 This could be an inconvenience for a quick meal in a car, but also provides flavor throughout the typical dry roll. The cheese options (Mozzarella or the "Hot Pepper Cheese") are filling and worth the price—but the mysterious spicy cheese is quite disappointing.   
Big Loafer  
Price: $5.70 
Rating: 4.5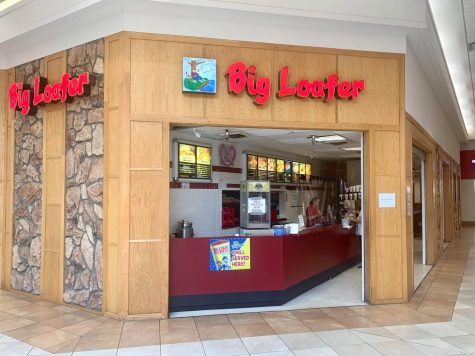 I have passed the Big Loafer several times at the Huntington mall and never decided to check out the menu—the restaurant and dining is like its own West Virginia amusement park. 
This is not your usual pepperoni roll, making the amusement park comparison even more valid when ordering for your food. Shall I say the funnel cake of pepperoni rolls? The menu is filled with options you can find from your favorite vendor at a festival—chili cheese fries, corndogs, pretzels, and flavored frozen drinks.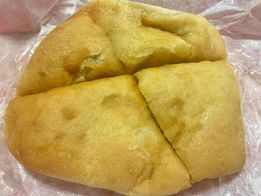 The "roll" at Big Loafer is a mix between a buttery biscuit and flaky croissant rather than a traditional dry pepperoni roll. The bread and cheese/pepperoni ratio is perfect—but this is not an original pepperoni roll and is not priced like one either.   
If I were craving the roll and pepperoni combo that many West Virginians love, I would most likely go to the Big Loafer or a local restaurant that puts their own twist on the staple. But it is also important to realize and appreciate the history of the original pepperoni roll, even if it is not your preferred style.  
Recommendations for the Rest of the West (Virginia) column can be sent to [email protected] 
View Comments (1)
Your donation will help continue the work of independent student journalism at Marshall University. If you benefit from The Parthenon's free content, please consider making a donation.