Marshall opens state's first commercial compost facility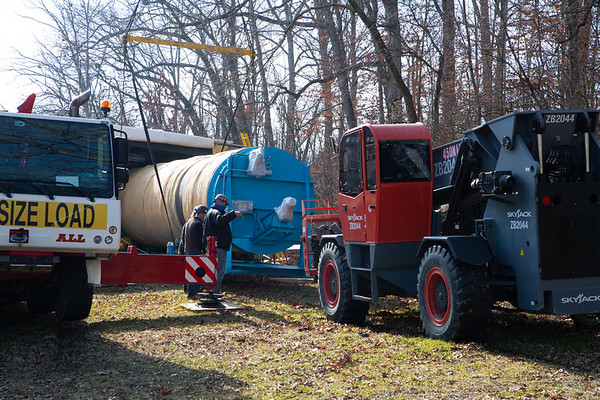 Marshall University is making waves in West Virginia with the state's first compost facility.   
The new facility is located on Norway Avenue in Huntington and will start with recycling from Marshall's campus.  
"We will be taking all of our food waste, lawn waste, white office paper and cardboard and take it to the compost facility," said Amy White, sustainability manager. "From there, it will go into a grinder and that will break everything down into one-inch pieces and then it will go into a mixer where we will mix in different ingredients."  
White said some of the ingredients mixed in with the breakdown would be horse manure and sawdust from Heart of Phoenix Equine Rescue.  
"Then will mix it all up with water, and it will go into the digester," White said. "The digester is a really high-tech piece of equipment that turns at ten rotations per hour and holds the materials being composted at 140 degrees Fahrenheit for four days."  
White said the machine is called a digester for the way it mimics digestion.   
"It kills any microbes that might be in it, any seeds that might be living in any of the plants that we take in, and what comes out in four days is compost that is ready to use," White said.   
After the four days in the digester, the material will come out as compost, which the facility uses for a number of things, according to White.   
"Some of it we will immediately bag, it's called Herd Dirt, and we will be able to sell at The Wild Ramp and also on-site, the public can come there and buy it," White said. "We will also take some of it and put it in a worm bin."  
All of the money made from the compost will go back into running the facility with the potential to turn a profit to go back into a general fund of the university, White said.   
From researching, writing grants, getting funding and more, White has been working on this project for two and a half years.   
The property facility is using was one that the university had already owned.   
"Marshall has owned this land for a very long time, and the building was on there. It was being used as storage," White said. "Once it was cleaned out, it really just became the perfect location, and I told them what I was wanting to do and asked if we could use the location, and they gave me permission to use it."  
White said students would be able to work at the facility and will tie in with a new agriculture major in the university and in the community.
"Those students can come out and do soil chemistry, experiments, different types of agricultural experiments," White said. "We're wanting it to work as a working laboratory for those majors. We also will be working with various groups to create a hands-on learning experience for people in recovery or even people in the Let Us Grow program. It can all be used in therapy."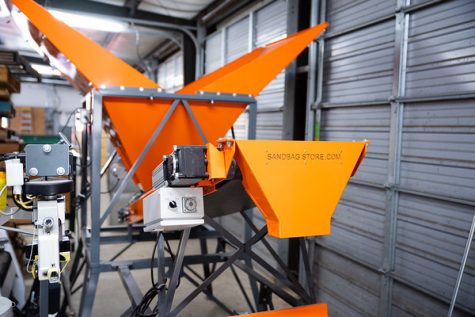 White said there is so much that goes into the facility and that will come out of it.   
"It will be a little slow to start. It will probably take a few months to get the recipe right," White said. "We will be certified by The Unites States Composting Council, and we will be EPA certified."  
These certifications mean the compost has been tested free of any chemicals and are nutritionally balanced.   
White said she hopes to partner with the university's nutrition program again and bring local schools to the facility to see what happens to make compost.   
"They could come to us and see what happens when they put stuff in a compost bin and get that stuff back out," White said. "Eventually, what I would like to be able to do is take their food waste, compost it and so that the kids get that full circle."  
With seeing things first hand, White says students can understand their food better.   
"It puts them more in touch with the food that they're eating when you understand how nature works," White said. "We're basically just speeding up what happens in nature."  
White is working with Sodexo on a plan for the cafeterias. Marshall currently has six outdoor compost bins to be put in different areas on campus.   
She hopes to change the mindset of recycling in the area.   
"Recycling isn't a big deal here; it isn't something that we think about a lot," White said. "It's about education, changing the culture and changing the way we think about where our trash goes and what waste means because if we waste, we can't be sustainable."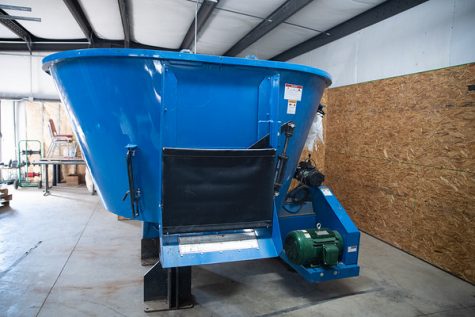 Marshall's facility is currently the first compost facility in the state and the second largest on the east coast.   
Along with getting Marshall's facility setup, White has been contacted by two universities in West Virginia, Duke University and Virginia Tech, to help them start their own facility.   
"We're moving forward, and we're being progressive," said White.   
Brittany Hively can be contacted at [email protected].  
Leave a Comment
Your donation will help continue the work of independent student journalism at Marshall University. If you benefit from The Parthenon's free content, please consider making a donation.