AMWA welcomes new female medical students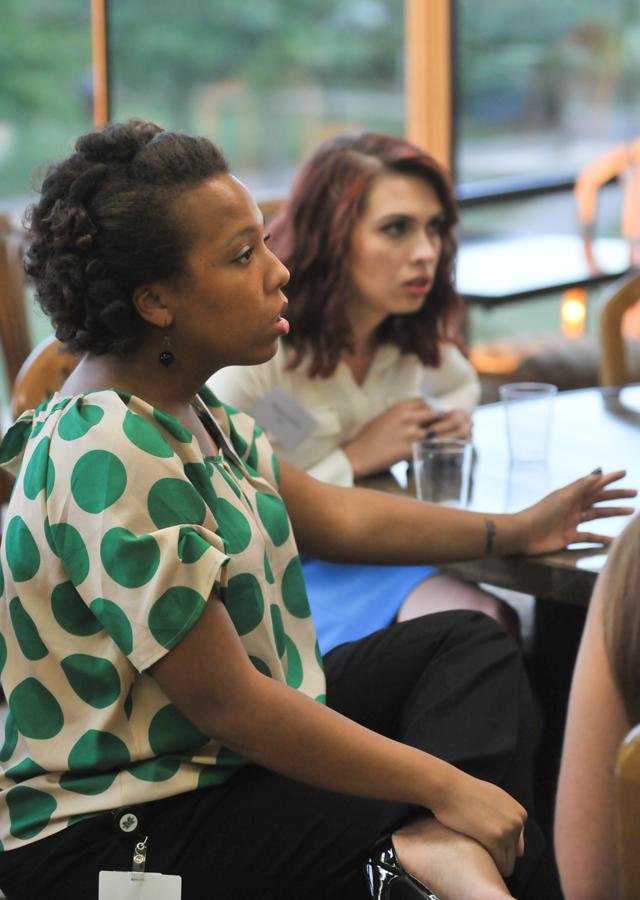 The American Medical Women's Association welcomed female medical students into their program during a Wednesday dinner in the John Marshall Room.
"AMWA is all about women helping women," Jennifer Plymale, Associate Dean for Admissions for the Joan C. Edwards School of Medicine, said. "We're just trying to all get to know each other tonight, not discuss our studies."
The rate of women in the medical field is slowly declining. Marshall's medical school alone is made up of only 20 percent women.
Plymale explained that AMWA's main focus is recruiting freshmen and sophomore students studying pre-med at Marshall, the majority being accelerated students with a strong academic standing.
"We actually have one high school student here with us tonight," Plymale said. "It's amazing how well these students have to do to get into our program."
Maggie Blackwood, second-year medical student at Marshall, put together the AMWA dining event because she said she believes women encouraging other women is the most important thing when it comes to women in science.
"Tonight is all about being a casual event, allowing current med school students to mingle with pre-med students," Blackwood said. "It's important to support one another, I personally believe the reason women in this field is declining is because women think they can't do both. Women should be able to have the choice of having a family, and being an awesome doctor one day."
Jordan Nelson can be contacted at [email protected].
Leave a Comment
Your donation will help continue the work of independent student journalism at Marshall University. If you benefit from The Parthenon's free content, please consider making a donation.