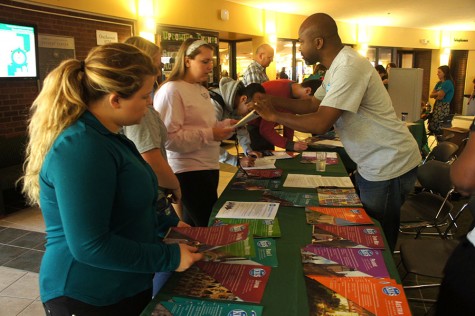 Michael Brown, reporter

September 15, 2015
Marshall University's Study Abroad Office held a Study Abroad Fair yesterday Sept. 15, where students were able to find out more information about potentially studying abroad, locations to visit, financial aid and how to get started. Study abroad can be a life changing experience that not many students...
Caitlin Fowlkes, Reporter

February 16, 2015
Marshall University students have the opportunity to travel all over Chile this summer as part of the KIIS study abroad program. The Chile trip consists of travel to six different cities including Santiago, La Serena, Vicuña, Ovalle, Viña del Mar and Valparaiso. The four week course includes guest sp...