Marshall welcomes new staff member to June Harless Center
More stories from Breon Taylor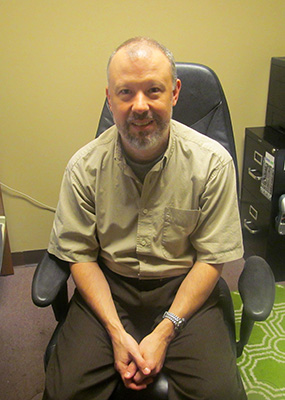 With a farewell to staff member, Robin Leibert, Marshall University welcomes Christopher Louden as the new Secretary and financial clerk for the June Harless center.
Louden, a Huntington native from the Ritter Park area, is excited to work for the MU family. Louden said he has been trying to get involved in the family for years and is "grateful to be here."
Louden describes himself as easy to get along with and very approachable. He prides himself on helping get supplies for the children of June Harless and loves to influence higher learning and it's different aspects, whether those aspects are technology or even finger-painting.
Louden plans to try his best to meet the expectations of former financial clerk Leibert. Louden is searching for big grants to help better the education program at the June Harless center. Louden hopes to keep things organized and have the center running the way it should be.
"I believe practice makes perfect," Louden said. Louden compared running the center to the first time playing golf. "At first you're not really for sure how things work but after a little practice things will get better," Louden said.
Breon Taylor can be contacted at [email protected]