Letter to the Editor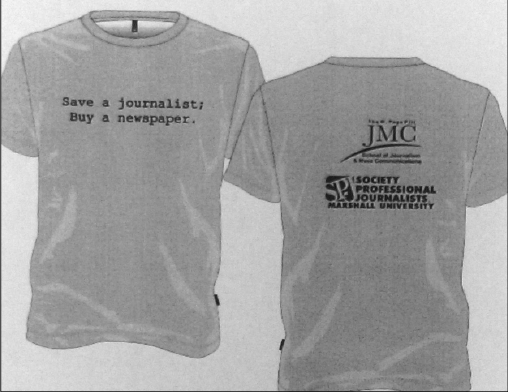 When I saw that SPJ had t-shirts for sale, I wanted to purchase one to show my support for my fellow student journalists.
When I saw the shirts, however, I was immediately taken back to snide comments from my relatives at Thanksgiving dinner during a conversation about my major.
"Ha, yeah you're not going to have a job."
So when I read "Save a journalist, buy a newspaper" across the front of the gray t-shirt printout, I was confused and disappointed.
As a fellow journalism student, I question the decision made by SPJ because it does not portray our industry in a positive light.
Sure, we could joke about how every media outlet is downsizing and forcing everyone to become all-in-one packages, but that's not going to make anyone take our future jobs any more seriously.
We need to prove to the world just how well the media adapts. We need to show how journalism is thriving.
Not poke fun at those who have lost jobs.
I realize you all have probably ordered the shirts already, and I realize that your decision isn't going to change, but I challenge you to really think about the impact of your decision.
We are not going into a dying industry. We are alive and well. Let's show it.
View Comments(1)
Your donation will help continue the work of independent student journalism at Marshall University. If you benefit from The Parthenon's free content, please consider making a donation.