Stop the track, let me state the facts
7 Albums that prove 2015 is a year hip-hop.
More stories from Codi Mohr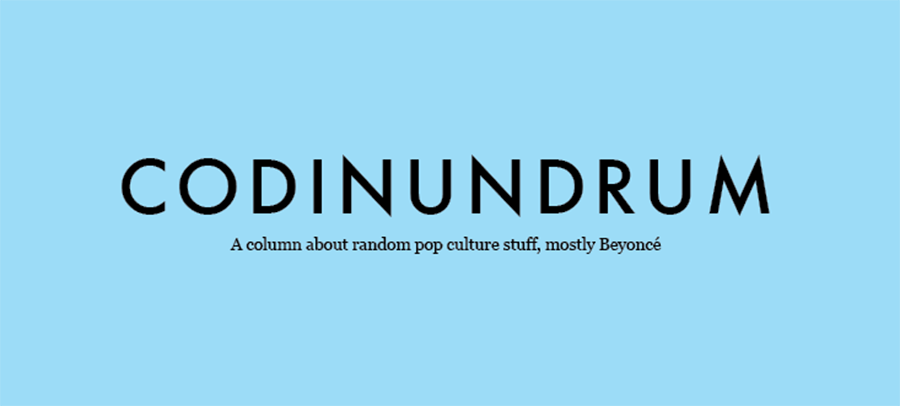 It's barely April, but 2015 has been an undeniably great year for hip-hop music. With rappers headlining most of the major festivals, albums dropping out of nowhere and an incredibly popular television show based on the hip-hop scene, the work of some of this generation's best poets and producers can only get better.
As Jordan Sargent said in a Pitchfork review of Action Bronson's "Mr. Wonderful:" "You can count on one hand the rappers who can accomplish the following two feats: getting a label to release an album, and having that album be good enough that fans aren't imagining the ways in which it could have been more like the artist's previous—usually more unfettered and pure—work."
Here are the major players so far in 2015 who have made this the year for hip-hop music:
1. Drake | If You're Reading This It's Too Late
In the midst of label drama and out of nowhere in the middle of the night, Aubrey woke the world up to what hip-hop music was going to do this year with his commercial mixtape. Drake revisits his roots with easy-listening tracks with weightless production and angsty lyrics. "If You're Reading This" is not single driven or even single friendly as he is likely saving the major hits for the upcoming "Views from the 6." But as he headlines Coachella, Governor's Ball and several other festivals, Drake is playing a major role in labelling 2015 as a year for hip-hop. Here's hoping Madonna didn't suck too much of his soul at week one of Coachella for him to continue his reign.
2. Kendrick Lamar | To Pimp A Butterfly
Already an Album of the Year nominee in my book, nothing defines the beginning of 2015 as an important time for hip-hop like "To Pimp A Butterfly." Kendrick is raw, honest, drunk, rude, pained and making a name for himself in the history books. I honestly cannot write enough about this album or its importance within the music industry. Its intricacies weave in and out of topics like his struggles with the devil (Lucy) and police brutality backed by a full jazz ensemble, complete with a continuous poem on each track in succession and one-on-one Tupac interview. "To Pimp A Butterfly" is a warning to live life better each day because you never know when it will be cut short.
3. Earl Sweatshirt | I Don't Like Sh*t, I Don't Go Outside
Slowed down, stripped down and simplified compared to his previous album "Doris," "I Don't Like Sh*t" takes its listener into the Earl Sweatshirt's psyche. It still manages the Odd Future aesthetic of jazz chords and messy, wandering beats while Earl really lets his listeners hear his true self come to life.
4. Tyler, The Creator | Cherry Bomb
"Look, get 12 bucks, go to Ralph's or a grocery store, purchase a $10 iTunes gift card, go on iTunes, look for Cherry Bomb. Puppies won't die [sic]." Yes, sir, Tyler. Another reminder of Odd Future's force in the hip-hop world, "Cherry Bomb" features Kanye West and Lil Wayne in some of their best work on "Smuckers," as well as Schoolboy Q and Pharrell Williams on other tracks. Tyler's production is nothing short of sickeningly brilliant with pounding, incessant drum beats, loud, speaker buzzing drones, guitar riffs and a melodic piano. There is never a dull second on the entire LP.
5. Father | Who's Gonna Get F***ed First
Another drop out of nowhere, Father's mixtape is raunchy and almost uncomfortable to listen to but in the best possible way. In what Paper Magazine called "the musical equivalent of a teenage boy whispering sweet nothings to the disintegrating magazine underneath his mattress," the Atlanta rapper never actually reveals who gets… well, you know.
6. Rae Sremmurd | SremmLife
Whether you know how to say the duo's name or you just ignore it while jamming to "No Flex Zone" or "No Type," one word describes Rae Sremmurd's debut album: infectious. Swae Lee and Slim Jimmy fill every track with undeniable energy and a young-minded hype. A-list guest appearances from Big Sean, Nicki Minaj and Young Thug round out the brothers' spot on delivery, proving their career is only just starting.
7. Kanye West | So Help Me God
Of course, this album has yet to grace our ears, but there's no doubt it will be one of the best of the year. How do I know? Because Kanye can do no wrong. Look at his track record: six great albums and some insane production credits. Not to mention Ye's recent features on tracks with Rihanna, Vic Mensa, Theophilus London, Big Sean and so many others. "So Help Me God" will be as big as Drake and Kendrick, no doubt about it.
Codi Mohr can be contacted at [email protected]
Leave a Comment
Your donation will help continue the work of independent student journalism at Marshall University. If you benefit from The Parthenon's free content, please consider making a donation.