Disrespect us? No they won't: A feminist analysis of Meghan Trainor lyrics
More stories from Codi Mohr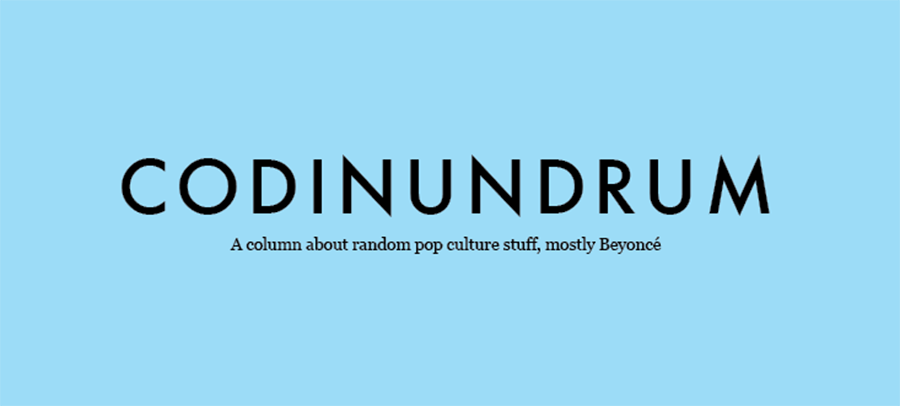 Meghan Trainor is an overnight superstar.
In her breakout song "All About That Bass," Trainor gives a doo-wop inspired tribute to vintage sounds and big butts. The bubblegum pop track went on to top 58 international charts, sell more than 6 million copies and Grammy nominations for both Record and Song of the Year.
Such wide success only makes the damaging effects of such a song more tragic for the female artists who have worked so hard to break the shaming mindset—Beyoncé, Kelly Clarkson, Rihanna, Nicki Minaj, etc.
The issue with the song is by no means the so-proclaimed body positive message it puts into the world. There's nothing wrong with being "all about that bass."
The problem with Trainor's lyrics on such a catchy and widely successful track is that it's not actually body positive. It is, in reality, the exact opposite.
With claims like ""If you got beauty, beauty, just raise 'em up/'Cause every inch of you is perfect from the bottom to the top," the song initially seems as though it has a valuable message about the importance of confidence and destroying perceptions of beauty. But the early lyric "It's pretty clear I ain't no size two… All the right junk in all the right places" hints at the downturn Trainor's song takes in its bridge.
The entirety of the bridge completely destroys any hint of a positive message the song may have had.
"My mama she told me 'don't worry about your size'/She says 'boys like a little more booty to hold at night'/You know I won't be no stick figure silicone Barbie doll."
If this is her perception of ideal body image, how can it be deemed positive in any way? It simply exists to skinny shame where music typically can be accused of fat shaming.
Not only is she promoting an image based on criticizing other women, but she also promotes the idea that it's ok to be a certain size because guys will like it more or less.
Trainor's newest single "Dear Future Husband" doesn't get much better. Instead of body shaming, however, Trainor details the ideal qualities of her future husband in this blatantly anti-feminist song.
"'Cause if you'll treat me right/I'll be the perfect wife/Buying groceries/Buy-buying what you need"
What…?
She tries to make such a statement acceptable in a later line, singing: "You got that nine to five/But baby so do I/So don't be thinking I'll be home and baking apple pies."
But the attempt to make the song not as ridiculously demeaning to women fails miserably. It comes off as more of a sarcastic commentary on feminist ideas than a real statement about her independent abilities as a woman. She croons another verse in the song with the lines "Open doors for me and you might get some kisses/Don't have a dirty mind/Just be a classy guy/Buy me a ring."
A counter-progressive play on Beyoncé's "Single Ladies (Put A Ring On It)," Trainor's lyrics eliminate any doubt that this song is harmful by making it about the guy, not the woman making the statements. Beyoncé, as a counter example, argues for the woman stating "If you like it than you shoulda put a ring on it/Don't be mad once you see that he want it/'Cause if you like it than you shoulda put a ring on it."
I'm not just bashing Trainor for her artistry or her choices as a performer. "Lips Are Movin," for example, is actually a pretty good song without degrading lyrics. If more of her music was along the same lines, she would not be a problem.
But the lyrics behind her nostalgic beats and unique voice are unacceptable, and as a star of her caliber, she should be a better example for the young people inevitably singing along to her tracks.
Codi Mohr can be contacted at [email protected]
Leave a Comment
Your donation will help continue the work of independent student journalism at Marshall University. If you benefit from The Parthenon's free content, please consider making a donation.