Lawyer talks craft brew legislation at Black Sheep
More stories from Kelsie Lively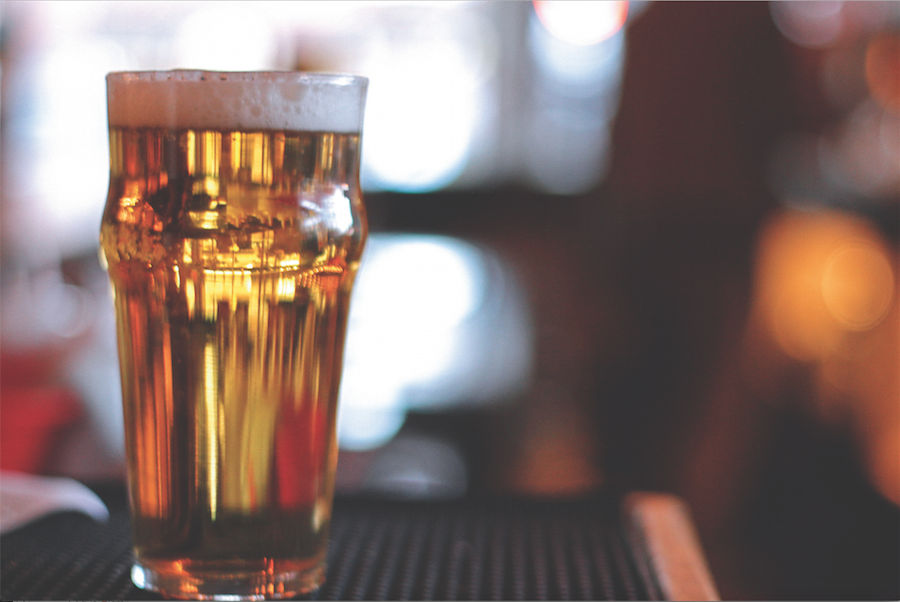 Black Sheep Burritos and Brews invited Charleston Lawyer Robert Absten Monday to share the upcoming changes in legislation for craft brewing laws in West Virginia at Tap Takeover.
The changes will allow pubs and breweries to sell beer directly to the public through the sales of growlers.
"A jug or a bottle that is used to take craft beer off the premises, they can be as small as 20 ounces or as big as a gallon," Absten said. "They are generally about a half gallon and are usually a standard jug with a handle on the side. Sometimes they are an iodine bottle type shape."
The current laws only allow craft breweries to sell kegs directly to the public. The small size of local breweries limits the production of their beer to solely produce draft beer.
"As it stands right now, there are 11 breweries in the state of West Virginia," Absten said. "Eight of those are brewpub's and three of those are production breweries. A lot of those don't have the capacity to can or bottle so they can only sell draft beers that can only be sold in a restaurant or a bar. People can't take them home to share, people can't take them home from out of state. So if you've got growler sales available people would be able to buy local West Virginia beer and take it from a place like Black Sheep."
Senate Bill 273 is currently pending in the West Virginia senate. Absten said some legislators have some concerns about the generational influence of a culture based on alcohol.
"There are some legislators who have expressed concerns about alcohol in general about a culture of alcohol consumption," Absten said.
Legislators are also concerned that a traditional, three tiered distribution system will no longer work.
"Some legislators have voiced some concerns about the three, tier distribution system and whether this bill goes too far and interfere with the traditional system," Absten said.
The bill is currently pending approval.
Kelsie Lively can be contacted at [email protected]
Leave a Comment
Your donation will help continue the work of independent student journalism at Marshall University. If you benefit from The Parthenon's free content, please consider making a donation.