Former Herd tennis coach plays for nationally ranked team
More stories from Kasey Madden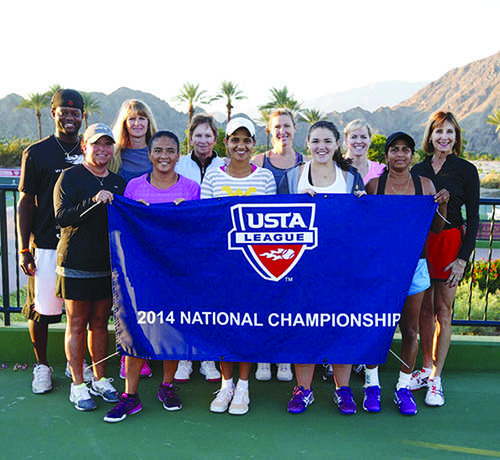 Linda Holmes, director of development and alumni affairs of Marshall University's Joan C. Edwards School of Medicine, has been a part of the Herd for years.
Even though Holmes did not play tennis for the Herd, she was a graduate student and assistant coach for the women's team in 1975.
"That was a wonderful experience, I have great fondness and appreciation for Dr. Dorothy Hicks who saw something in me and gave me that opportunity," Holmes said.
In Holmes' time with the tennis team, they won the West Virginia Intercollegiate Conference tournament.
"That was really a great accomplishment for the team," Holmes said.
Holmes said her original plan coming to Marshall was to become a health physical education and safety teacher.
Her plan changed in 1976 when she started working in Marshall Athletics as the assistant athletic director for volleyball and softball.
Holmes credits Hicks for setting a foundation for her career and for women's sports at Marshall.
"I think it's important to know that there's always someone that you need to rely on for advice, to open doors, to put you on the right path," Holmes said.  "So to her I give great accolades and not only just for me personally, but for every woman that's ever competed at this institution. She is one of those people that made a difference."
"
Athletics has been a big part of my life. I fondly refer to myself as a 'gym rat'
— Linda Holmes
Holmes started working for the medical school in 1998 and continues to today.
Since her graduate assistant days in 1975, Holmes has never worked anywhere other than Marshall.
"I feel blessed that I've had this opportunity," Holmes said. "Marshall has been very good to me and I hope in turn I have been good to them."
Although her time working in athletics has passed, Holmes said she still plays tennis a minimum of three times a week and she frequently goes to the Rec Center before work at 6:15 a.m.
"Athletics has been a big part of my life," Holmes said. "I fondly refer to myself as a 'gym rat,'"
Holmes plays on a nationally ranked tennis team based out of Charleston.
In 2014, Holmes' tennis team placed third in the United States Tennis Association tournament in the 18 and over 4.5 level division in Indian Wells, California.
Through her time at Marshall and on the tennis court, Holmes said she learned many lessons about teamwork, priorities and hard work.
"Whether it's you're going to go in the kitchen and make an apple pie or you're going to start a company or you're going to work for someone, you've got to work hard, you've got to take your talents and make them as good as they can be," Holmes said.
Holmes said working out is important for people to take care of themselves physically and mentally.
"If I would want to leave everybody with something, it is how important it is to take care of yourself because you can't be the best at what you are able to do without taking care of yourself," Holmes said.
This fall will mark the 40th consecutive year Holmes has worked at Marshall.  Holmes said she did not think when she started at Marshall, she would still call Huntington home four decades later.
"If I could take back all this knowledge and put it in my head back then, I am sure different decisions might have been made but it's been a good ride," Holmes said. 
Kasey Madden can be contacted at madden24@marshall.edu.
Leave a Comment
Your donation will help continue the work of independent student journalism at Marshall University. If you benefit from The Parthenon's free content, please consider making a donation.