Citizens protest in light of Election Day
The Women's March of West Virginia invited citizens to join in a protest Saturday on the Sixth Street Bridge.
ProtestersJoelle Gates
displayed various signs advocating for the Democratic party to inform those who drove over the bridge and encourage them to vote Nov. 6.
"We want to remind people how important it is to vote and call attention to some of the issues that are on people's mind," Barbara Garnett, co-president of Women's March West Virginia, said. "We know that every vote counts and that every person's vote will make a difference. We're encouraging everyone to vote, especially vote blue, because we know that the Democratic party has a better reputation of protecting people's healthcare."
Garnett said the need to inform voters of what is at stake this Election Day is crucial to protecting the future of the country.
"When you have one party controlling everything and that's not healthy. If you have one party controlling everything, you almost have an autocratic society," Garnett said. "If you have one party in charge of everything there isn't anyone to keep tab on them and check up on them. There has been a lot of corruption in our government, and we need that to stop."
In addition to motivating people to vote, Jessie Maynard, a citizen participating in the protest, said she wanted to inspire the public to vote blue in order to protect Americans with pre-existing conditions. According to CNN, the topic of pre-existing conditions is one of the hottest topics for the 2018 midterm election.
"We need to protect healthcare, especially preexisting conditions; I have four, and I would like to keep my medications if I ever change insurance," Maynard said. "I'm on Medicaid. If I started making more money, I'd have to get my own insurance, which is good because the point is to get off Medicaid, but if I'm going to lose all my prescriptions then I'd rather work less and keep my medications."
For Eve Marcum-Atkinson, a citizen participating in the protest, the current conversation surrounding pre-existing in America is "scary for a large number of citizens."
"There seems to be a lack of compassion," Marcum-Atkinson said. "For a supposedly Christian nation, there should be more compassion from our leaders. It breaks my heart because I feel like the spirit of America is dead."
Although Garnett said she is predicting a large Democratic turnout for this year's election, she is nervous to see how the country will react to the election's results.
"We have a very divided country," Garnett said. "You see a lot of people being very nasty to each other, and I think it's going to take a lot of time to repair. It's not going to happen overnight. If we get the House of Representatives back in Democratic control, I don't think it's going to make a difference in changing people's attitudes. That's going to take years."
Despite all the challenges that may divide the country, Marcum-Atkinson said she is still hopeful for the future of the American people.
"The core of what makes our Constitution amazing is that it's fixable," Marcum-Atkinson said. "To fix it, we're all going to have to put in 110 percent. People who weren't even thinking about running are going to have to run. The people who have everything on their plate and have no time to run are going to have to run because they are the intelligent, sensible and passionate people that will help fix this."
For now, Marcum-Atkinson said the best thing for Americans to do is stay hopeful and be politically active.
"Vote passionately and vote often," Marcum-Atkinson said. "Talk to everyone about your perspectives and calmly have discussions with people about your perspectives. Step one in healing this terminal wound is to have people taking a deep breath, not emotionally reacting, listening to what the opposition has to say and then logically helping them come to a different conclusion through facts. Encourage them to think about things from your perspective. We can't fight. We must listen and be patient."
The next meeting for the Women's March West Virginia will be 6:30 Nov. 13 at the Cabell County Public Library.
Joelle Gates can be contacted at [email protected].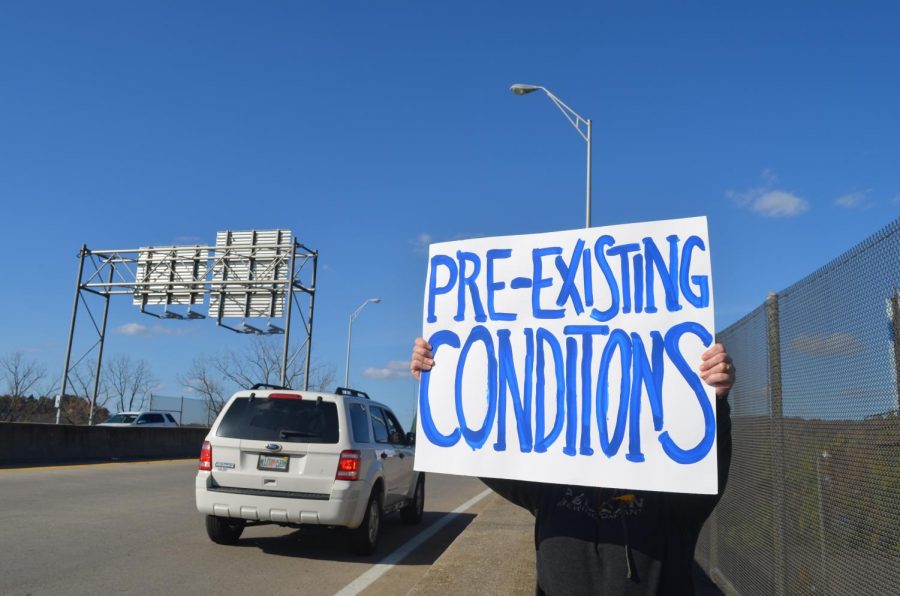 Joelle Gates