Editorial: Dakota pipeline could ruin major water supply for Sioux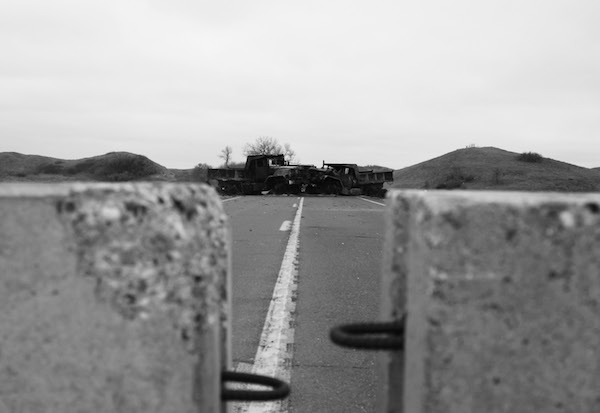 While scrolling Facebook yesterday, it was almost impossible to miss a friend or colleague checking in at the Standing Rock Native American Reservation. These simple clicks were arranged in solidarity with groups of protestors at the reservation, who are against the construction of the Dakota Pipeline; an oil pipeline to be built by a Texas-based company that will stretch 1,200 miles.
Are people protesting because of American dependence on crude oil? Well, some maybe, but the majority of protestors there belong to the Standing Rock Sioux, a tribe of about 10,000 Native Americans.
One of the most atrocious things about the construction of the pipeline is the fact that it would run right across the Missouri River, a major source of water for the Sioux in the area. A story in "Time" reads that the Pipeline and Hazardous Materials Safety Administration reported over 3,300 incidents regarding pipelines; these are leaks and oil ruptures that have been happening relentlessly since 2010. One small leak, or rupture, and these Native Americans have their primary water source stolen from them and tainted with this foul black ooze that has preoccupied Americans since 1859, when the petroleum industry is reported as really taking off.
Is it just because of money? One might consider Flint, Michigan. Census.gov reports around 56 percent of Flint's population is African American. Given white American's tragic history with people of color, one could make the assumption that there could be racist motives when it comes to the lack of apathy for these living, breathing, human beings.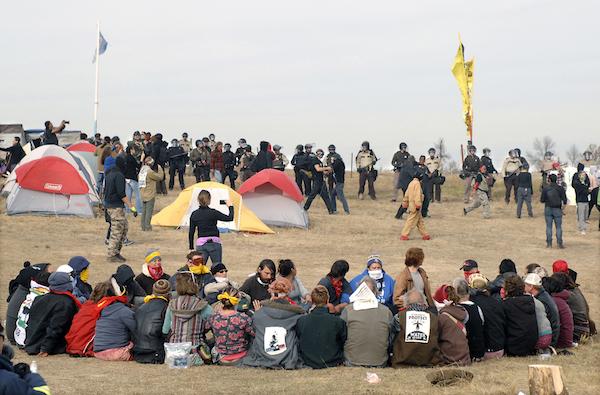 North Dakota governor Jack Dalrymple has had police on site and the National Guard has been deployed to the area as well. People are being arrested left and right in relation to the protest; these people's first amendment rights are actively being trampled on by the giant foot of oppression, and for what? Because they know they deserve to not have their land desecrated and to have their water remain clean, so they can continue to live on the land they want and deserve. It is inhumane to deny these people clean water. Yet again, in the case of Flint, nothing is really happening. Sure, there may be water filters that are issued to residents, but those filters do not work and there is no other solution in sight.
Given the aforementioned report of how often these pipelines screw up, the Sioux in the area would most definitely deal with a disaster. If Dalrymple has already met these men, women and children with oppositional, authoritarian figures, then what would he do when these people need something? Ignore the situation and maybe haphazardly throw these people a bone in the form of a water filter? The situation seems increasingly likely.
This brings everything back to Facebook. Albeit it is just a website, people actually have the power of exposure every time they log on. The Pew Research Center states that half of all adult users of the social media site have more than 200 friends on their profiles. If these people feel like what is happening is wrong, they can share posts or check in at the reservation, like many, many others have. Facebook is used by 57 percent of all adults in the nation and 73 percent of 12-17 year olds. That is exposure. That exposure could snowball into an actual difference.
Think of all of the horrors Native Americans have had to deal with. Should we really add more to that list? Instead of thinking from their pockets, more Americans need to look into their hearts and find that human life will always be more valuable than fossil fuels.
Leave a Comment
Your donation will help continue the work of independent student journalism at Marshall University. If you benefit from The Parthenon's free content, please consider making a donation.