Greek Fest returns to Huntington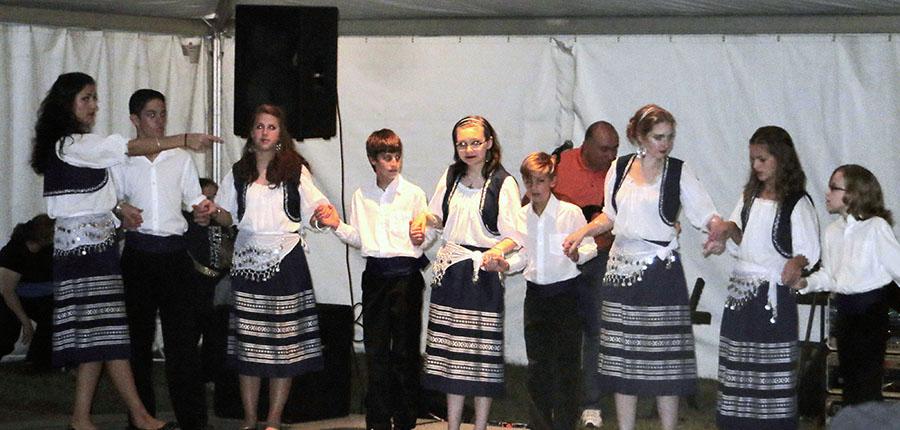 The 34th annual Greek Festival at the St. George Orthodox Greek Church began Friday morning with Huntington locals lined up, waiting to indulge in the Greek community's culture and food.
The festival is a three-day event where families and members of the community make food, play games and play music. The proceeds from the weekend all go to the Greek Orthodox Church on 11th street, where the festival takes place.
Friday morning there were already hungry, locals lined up to taste different Greek cuisines.
"There will be people lined down the block all weekend, and there is a lot of food and a lot preparation that goes into this," said George Alexandropoulos, who has been helping with the festival in Huntington for 30 years now.
Alexandropoulos described the foods they were making as he stood next to two rotating lambs cooking over coals. These included gyro sandwiches, roasted lamb, pizza and much more.
For kids, there were games set up where they could win prizes. There were also vendors that sold wine, apparel with the Greek flag on it and many other collectables.
Although the festival is not large, Alexandropoulos says the community does their best to make the festival better each year.
"The Greek community is a very small community here, and we try to do the best we can to make everybody happy each year, so that we can raise money for the church," Alexandropoulos said. "It's three days, so its a lot of work and we don't have a lot of people, but, you know, we make it the best we can."
Tom Jenkins can be contacted at [email protected].
Your donation will help continue the work of independent student journalism at Marshall University. If you benefit from The Parthenon's free content, please consider making a donation.