College of Liberal Arts sponsors event on sex, power and politics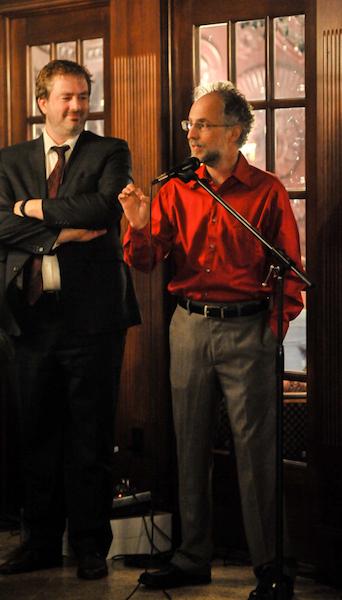 The College of Liberal Arts sponsored a faculty discussion Monday at the Cellar Door in downtown Huntington titled "Whose Sex Is It? Sex, Power, and Politics." The event was in honor of the investiture of Marshall University's 37th president, Dr. Jerome "Jerry" Gilbert.
Several faculty and staff members of the College of Liberal Arts stood in front an eager audience to give their stance, in short, five minute increments, on many controversial topics. These topics included things such as same-sex marriage and divorce, being transgender and the issues one faces with it, child sex trafficking linking to prostitution, how marijuana is often looked at as a way to segregate sexual innuendo and erectile dysfunction.
Although the atmosphere and tone of the evening involved humor and light jokes, it was no surprise to see how serious and passionate each speaker was about their topic. The speakers claimed to the audience "we don't need to tiptoe around these subjects, when many of us are all going through them."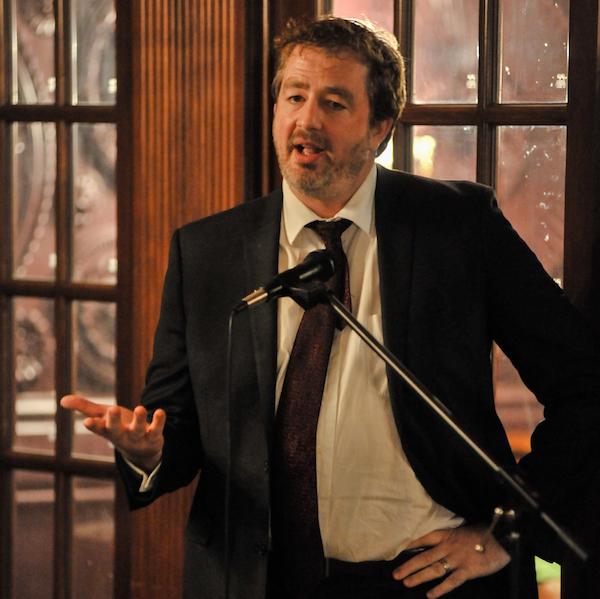 Audience members were provided with notecards to write down anonymous questions for the speakers that could be answered towards the end of the event, which many members participated in.
"I think it's awesome that we're all actually talking about these things now," clinical and mental health student Chad Bauley said. "To have a forum where these issues can be expressed is definitely something special."
While many Marshall University students and Huntington residents came out to enjoy the event over food and drinks, the message that was conveyed was sure to touch an audience member in some way.
"I really only came out tonight because one of my friends was speaking," Raine Klover, attendee of the event, said. "But as I sat here and listened, I got more interested. It was very interesting to hear the different speaker's takes on matters and opinions."
Although it was an evening based around discussions on controversial and risqué topics, to some, many saw it as a refreshing experience to hear opinions on things that normally stay behind closed doors.
Jordan Nelson can be contacted at [email protected].
Leave a Comment
Your donation will help continue the work of independent student journalism at Marshall University. If you benefit from The Parthenon's free content, please consider making a donation.