Herd women's basketball prepares for homestand against FIU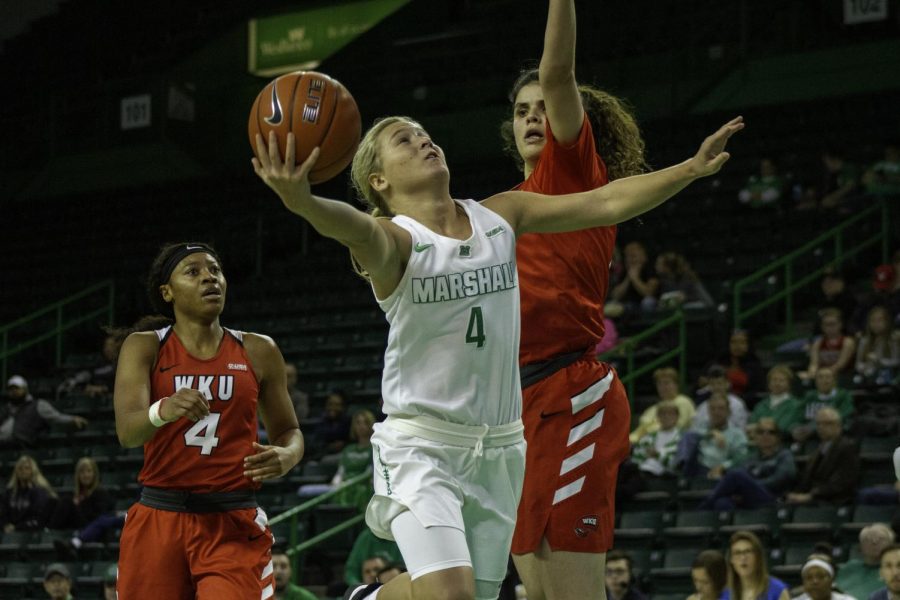 Looking to end a three-game losing skid, the Marshall Thundering Herd women's basketball team will play host to the FIU Panthers Thursday evening in the Cam Henderson Center.
The Herd is entering the week with a 7-11 record (2-5 C-USA) after a tough loss to the Western Kentucky Lady Toppers, 74-65, Saturday afternoon. The Panthers are coming in with a 4-15 record (1-7 C-USA) after a loss to Charlotte, 64-50, Saturday.
Herd Head Coach Tony Kemper said that despite the Panthers record, they are a team that can make plays inside the paint. 
"They are actually really big inside," Kemper said. "Their scoring is pretty spread out (with) their leading scorer coming off the bench. They're a group that it's hard to figure out who's (going to have the big game against) you."
Kemper said that his team cannot overlook a team like the Panthers.
"We're struggling right now as well," Kemper said. "I don't think that there is any way that we will overlook what they have going on. I think we will be ready to perform and compete"
He also emphasized that the team needs to protect the Cam Henderson Center.
"We need to get ready to protect our home floor, that's the first and biggest thing," Kemper said. "The energy and the focus that we bring to this game needs to match what our goals are for how we want to perform in here." Tipoff is set for 6 p.m. Thursday evening at the Cam Henderson Center. 
Spencer DuPuis can be contacted at [email protected]