'Breakfast at Tiffany's' next in Marshall Artists Series spring lineup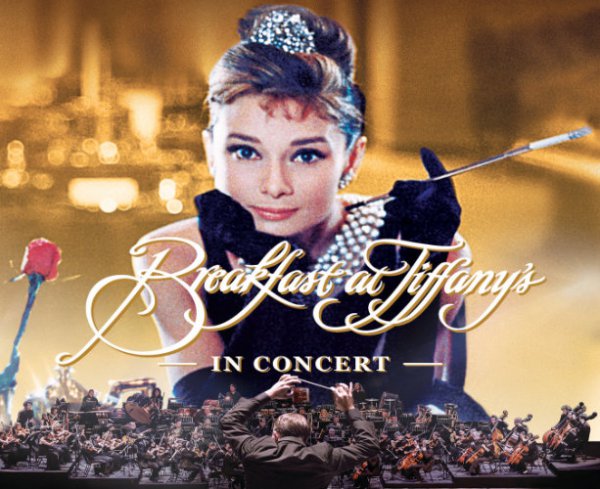 Marshall Artists Series brings Truman Capote's best-selling novel, "Breakfast at Tiffany's," to the Keith Albee Performing Arts Center at 7:30 p.m. Saturday, Feb. 16. The Huntington Symphony Orchestra, led by Maestro Kimo, will play alongside the movie featuring Audrey Hepburn. 
Hepburn's performance in "Breakfast at Tiffany's" stands as one of the most iconic characters of the 20th century. Hepburn plays Holly Golightly, a carefree New York City party girl, who falls in love with a young man that moves into her apartment building, but her past threatens to get in the way. "Breakfast at Tiffany's" is often the first film that comes to mind when the name Audrey Hepburn is mentioned.
"Breakfast at Tiffany's" is also a film of fashion and elegant style that helped Hepburn become a fashion icon of her time. In the film's first scene, Hepburn appears in her famed black gown with a pearl necklace draped around her neck and her hair twisted high into an up-do. 
"Breakfast at Tiffany's" is a 12-time award winning movie, including an Oscar for Best Music Original Song for "Moon River." The song was written by Henry Mancini and Johnny Mercer. It has been covered numerous times by artists including Andy Williams, Frank Sinatra, Judy Garland and Aretha Franklin.
Marshall Artists Series is offering complimentary tickets to see "Breakfast at Tiffany's" in Concert for veterans and federal employees as a way to thank them for their service. Veterans and federal employees must visit the Marshall Artists Series box office location in the Joan C. Edwards Playhouse and present a valid form of federal ID to receive complimentary tickets. 
General public tickets can be bought at Marshall Artists Series Box Office located in the Joan C. Edwards Playhouse on campus. Box office hours are Monday through Friday 12 to 4 p.m. Students may also call to order at 304-696-6656 or go online at ticketmaster.com. 
Emily Phipps can be contacted at [email protected]