EDITORIAL: Netflix's 'Heroin(e)' should win an Oscar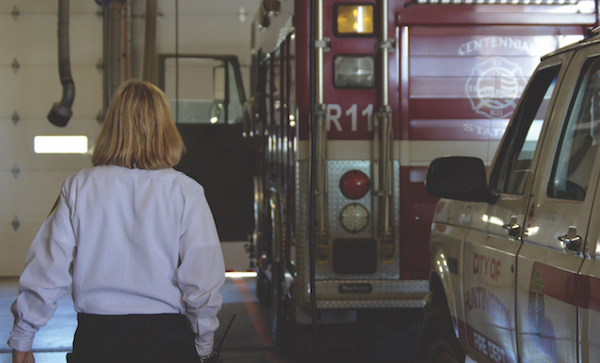 Advertisement
Hang on for a minute...we're trying to find some more stories you might like.
The 90th annual Oscars awards show is certainly a momentous occasion, but it specifically marks a meaningful moment for West Virginians, with the state being represented on the national stage by director and West Virginia native Elaine M. Sheldon, with her moving Netflix documentary short, "Heroin(e)." A 39-minute narrative of the opioid epidemic in Huntington, West Virginia, "Heroin(e)" features three local women on the front lines of the epidemic: Huntington Fire Chief Jan Rader, Drug Court Judge Patricia Keller and street missionary Necia Freeman.
The film is up against four other documentary shorts, but by all standards, "Heroin(e)" deserves to take home the win.
The New York Times recently published a piece declaring this West Virginia piece the front runner, writing, "the most visceral of the nominees, it addresses an issue in the news — the opioid epidemic — with present-tense reportage and an eye toward putting human faces on the crisis."
Not only does "Heroin(e)" address an increasingly hot topic in regards to public health, but the production of this film is particularly timely, with a female director, featuring three female leads, all doing important work to combat a crisis that has grown to an epic public crisis.
In the wake of the "Me Too" movement sweeping through Hollywood and a push for more women in film, this film winning the award would act as an anthem and confirmation that women can not only produce good work, but that their work is also competitive with their male counterparts.
A win for "Heroin(e)" would be a win for Huntington, a win for West Virginia, a win for addiction awareness and a win for women everywhere.