'StinkFest' to celebrate arrival of ramp season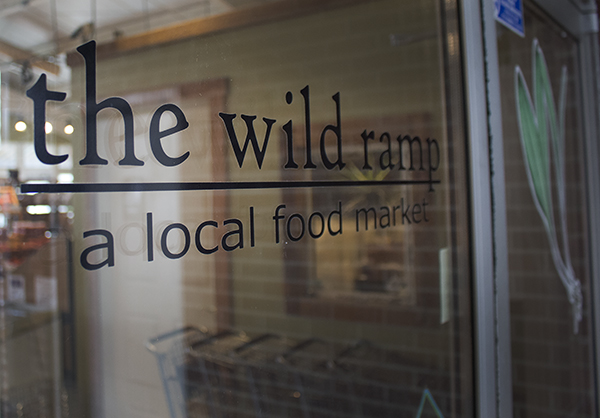 The west end of Huntington is about to get stinky. The Wild Ramp, a nonprofit market with the goal of providing an outlet for local food producers, will be hosting its third annual "StinkFest" April 22.
The event, which is set to begin at 10 a.m., will include musicians, artisans and food vendors featuring different kinds of ramp dishes, as well as activities for children. There will also be a chance to meet "Stinky," the Wild Ramp mascot.
"StinkFest is an opportunity to celebrate our namesake, wild ramps and a staple of Appalachian culture," market manager Chasten Toler said. "It's a great chance to introduce ramps to someone who maybe has never had them before and also showcase our space on 14th Street West and the many other local products that are available year round."
Lydia Waybright, the market's marketing and public relations intern, said StinkFest is a significant event for both the store and community.
"It's an event that drives people to our market and that's so important for our market because we're a nonprofit and so everything that people buy here, 80 percent of that sale goes back to the farmer who produced it," Waybright said. "This market really is just an economic outlet for so many people around here to be able to sell what they make and keep their farms going and keep their own businesses alive."
Waybright said StinkFest marks the beginning of the market's spring and summer produce season.
"Ramps are part of the Appalachian heritage," Waybright said. "There are a lot of people around here who get really excited about ramp season. We have people calling every day asking if we have ramps yet, so it's just kind of like a big welcome party."
The Wild Ramp, which actually began as a capstone project out of Marshall University that joined forces with Unlimited Future Incorporated and Create Huntington, met for a concept meeting in January 2012. The store opened at Heritage Station that July, until finally moving to their current location in Old Central City in 2014.
Franklin Norton can be contacted at [email protected]
Leave a Comment
Your donation will help continue the work of independent student journalism at Marshall University. If you benefit from The Parthenon's free content, please consider making a donation.