Where in the world have the editors been?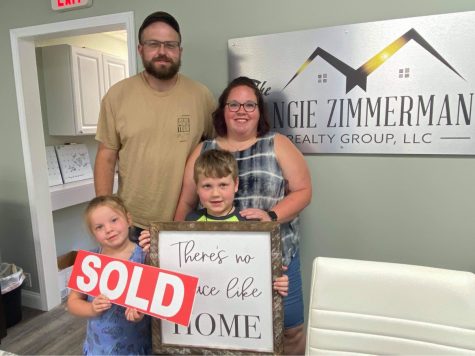 While others have been traveling and being "forced" to spend extra time with their familes and have exciting places to share, mine are not as exciting. The biggest place I visited this summer was Cinncinatti and it was justr a short day trip. 
As a, slightly, older graduate student with a family my exciting has been lost with other things. We skipped vacation this year and for a good reason, we bought a house! One of the most stressful and exciting things I have ever done.
Early in the summer I was asked to cover the landmark opioid trial of Cabell County and the City of Huntington suing the three largest drug distrubution companies – AmerisourceBergen, Cardinal Health and McKesson – in the nation, so that has also occupied most of my days, but has been a great experience, careerwise. 
As for what I am most excited about for the fall, I would have to say getting more aquainted into the new house, getting more grad classes under my belt and writing more. I am currently freelance writing for local newspapers and I love it more than I could have ever imagined.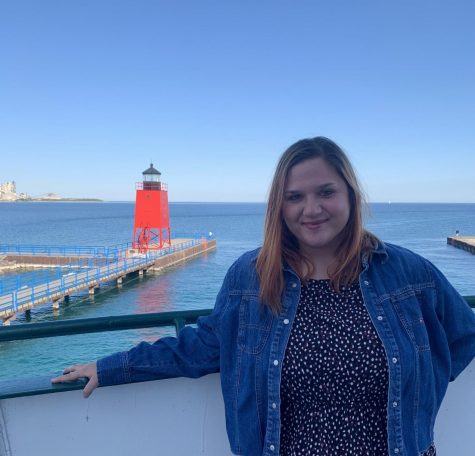 Places you have traveled or explored so far: Although I am on "vacation" in Charlevoix, my grandma is always planning adventures. This past month, I was able to (finally) travel by plane again to New Orleans and to celebrate my cousins wedding in Biloxi, Mississippi. My grandma, cousin and I rode the 2-hour boat ride to explore Beaver Island as well. 
Most excited for in the fall: Although I don't want summer to end, I am excited for my last semester at Marshall and to be the executive editor for The Parthenon. Graduating in my second quarantine-free semester at Marshall, I plan to cheer at all the games, go to the events, and to explore Huntington!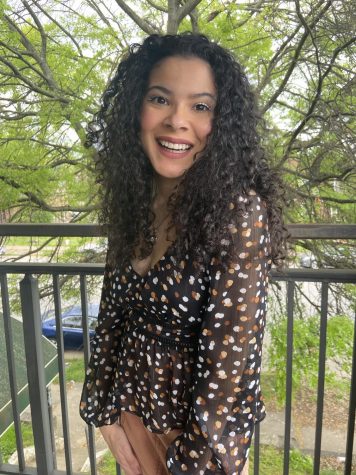 Hi everyone! I am the summers news editor, Bella, and I've had the best summer of my entire life this year. It feels so great to be out and about again now that I'm vaccinated! I began this summer in Florida visiting Walt Disney World and soon after, I headed up to New England for a bit with my best friend. Then, I took a trip to New York City and did my favorite thing – shop! I've also been rock climbing a few times this summer as well as kayaking, and I even gave camping a try but it did not go well and I had to go home before midnight – it's just not for me. Recently, I took a trip to Charlotte to visit my partner and we tried out some nice restaurants and visited the Carowinds amusement park and waterpark! I am leaving for a trip out west this Friday with my family, starting in Las Vegas! When I get back from Vegas I'm going to go see Modest Mouse in Pittsburgh with my friends, and take another trip to Charlotte during WOW week. I am very excited to make new friends this fall and continue with my studies in person! I will also be preparing to begin studying for the LSAT soon, so please send good vibes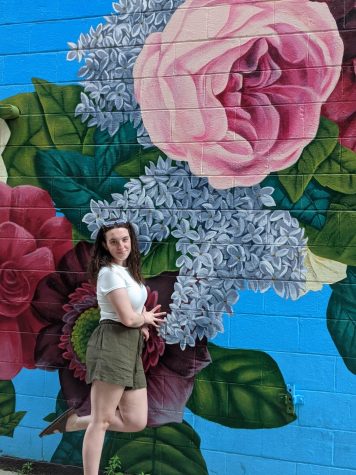 Places you have traveled or explored so far: In May, I went to visit my aunt and uncle in Fort Wayne, IN with my grandparents. It was so nice to be able to see them after almost 2 years and getting to travel out of the state for the first time in a year. I explored Downtown Fort Wayne and got to see the beautiful murals spread throughout the city. This week, I am in Jekyll Island, GA with my parents and little brother. I am so excited to see rest of the island, bike around, and lay on the beach. In two weeks, I will be back on another beach, Holden Beach, in North Carolina with a few friends to relax before returning to campus. 
Most excited for in the fall: I cannot wait to see everyone in person again. I have missed my seeing my friends and professors. I will be an Amazon Prime Student Campus Manager and am so excited for this opportunity. I am also a part of Greek life, so I am ready to start having in-person events and our fall recruitment. I will also be running the Parthenon's social media pages this fall, so make sure you go follow us on Instagram, Twitter, and Facebook! 
Leave a Comment