Full Circle Ceramic brings community, unique designs to Huntington
For Noelle Horsfield, owner and designer at Full Circle Ceramic in Heritage Station, community is everything.
Horsfield grew up across the river from Huntington in rural Southern Ohio and said while her home was physically nearly an hour away, she always felt a sense of home in West Virginia.
"When we came to town, we came to Huntington, so it feels like a hometown to me," Horsfield said. "I went to Marshall, although I didn't graduate, I was a painting major in fine arts."
After marrying her husband, Scott Horsfield, the couple relocated to Lexington, Kentucky and began their nearly 10-year long journey traveling and working all over the east coast.
While living in Maine and creating with many different mediums of art, Noelle found her calling working with clay.
"Ceramics never lets me get bored because it changes so much and there's so many different challenges and things you can do," Noelle said.
In 2011, Noelle and Scott returned to Appalachia and Noelle began pursuing ceramics as a job as opposed to just learning about it as she had done in the past.
Noelle worked from her home in Huntington and sold her pieces to shops in larger cities like Brooklyn, New York, but it was her longing for a sense of community that drew her to open Full Circle Ceramic in June 2016.
"It felt like I was trapped in a home studio all day and saw no one ever," Noelle said. "I didn't really get to interact or see people interact with the work or be a part of the community at all."
Noelle said she and Scott took a gamble and opened up in a small space next door to their current location.
"When we found that space we were like, 'okay, let's see if this works,' because you just, I don't know any other ceramic artist that has done this exact business model in terms of having a place to work and make things in the same space that you sell them, and you're the person actually selling them rather than another shop or gallery," Noelle said. "And it did work. People were really supportive of it."
Scott Horsfield said while the couple has been all over the country, the setup of the business cannot be found elsewhere.
"Maybe I'm biased, but I've not seen any work like this, ever," Scott said. "Where it's available so you can come in and just shop and feel comfortable and be right there with the artist, that's pretty cool."
Noelle said she has worked hard to incorporate more low-price items in addition to her handmade ceramic pieces since the opening of the shop.
"We started adding the t-shirts and the stickers and I got a decal printer and that let me do some lower price things," Noelle said. "So if people couldn't afford a fully handmade piece they still got a part of it."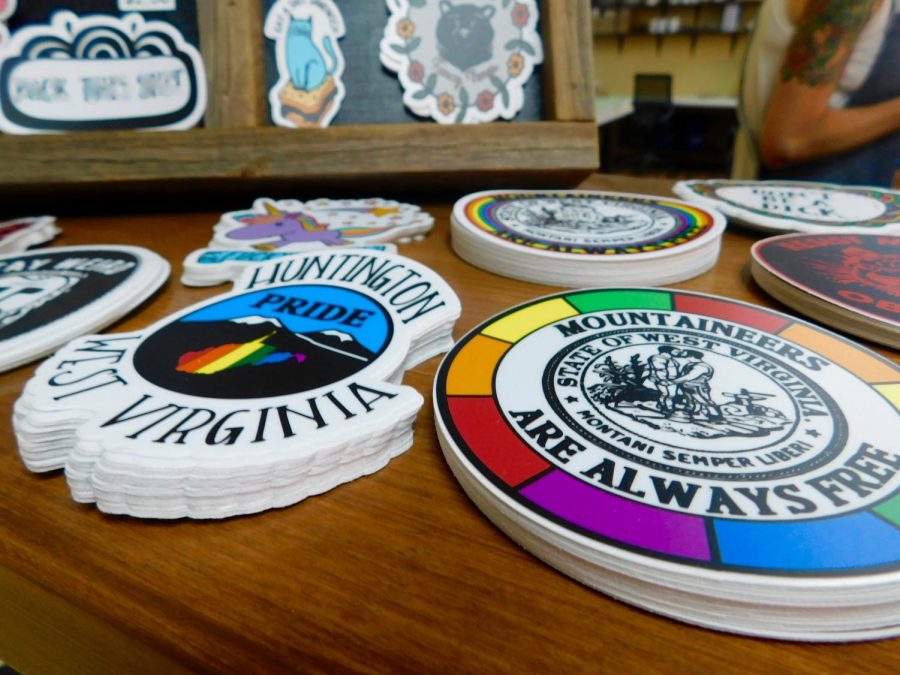 Hanna Pennington
After receiving such amazing support from the community, the shop expanded and moved to its current location, which offers more of Noelle's work as well as pieces from other small businesses all over the country.
"We learned so much next door," Noelle said. "We were able to set ourselves up for the next steps of continuing to offer more cool, interesting things made by small makers both from West Virginia and other areas, but they're all sustainable small businesses where I get things that I don't make myself."
While the couple takes pride in the success of Full Circle Ceramic, they said the most rewarding part of the job is helping in the revitalization of downtown Huntington.
"The people of Huntington are pretty awesome," Scott said. "Huntington gets a lot of bad press, and we've got issues, sure, but I don't know what city doesn't. I think there's this sense of responsibility and urge to be something more within the community."
Scott said the most important thing he and Noelle can do is reciprocate the support they receive from other locally owned businesses in the area.
"We're not going to be able to eliminate the drug problem completely, we're not going to be able to increase everybody's income level, we're not going to be able to make a large
company come in here and set footprint for lots of jobs," Scott said. "But what we can do is support each other and really rally together to make a difference."
Noelle and Scott said when they first left the Huntington area in 2003, Pullman Square was nothing but a parking lot, but when they moved back the area had been developed and people were beginning to get excited about the community.
"We wanted to be a part of it and push things forward and it's so great to be able to do this in Huntington and be a part of small businesses coming back to downtown and supporting each other," Noelle said. "People are coming out of their way to come here, this isn't on the way to something else. So they're intentionally coming here to shop and support a local business, and we want to do that back."
For Noelle, it's important to offer items that cannot be found elsewhere, and she believes this is what keeps customers coming in again and again.
"It's important to give people something new when they come in, because they like that, they tell us, 'we can't believe there's different stuff every time we come in here, it's like a treasure hunt,'" Noelle said. "I think that's the real key to revitalizing a downtown like this; you have to give them something they can't get at the mall or the chain stores or online."
According to Scott, Noelle's creations inside the shop have no filter and are sprinkled with profanity, making the entire experience fun and exciting for customers.
"She likes to have fun with her work, and the fun that people have when they're in the shop is important," Scott said. "People have such a good time when they come in because they see something or read something that makes them think or makes them laugh and that's awesome, you're back here working and hear them giggling to each other."
The couple said they hope to continue to be a staple in Huntington and set a positive example for those wishing to start their own small business in the area.
"We want to say, 'hey, we're here and we have something to offer that you're not going to see or get anywhere else," and let people know that, you know what, you can operate a small business in Huntington," Scott said. "Overall Huntington's got a lot of wins. It's clean, it's safe, I think people really do rally with each other and connect here."
Hanna Pennington can be contacted at [email protected].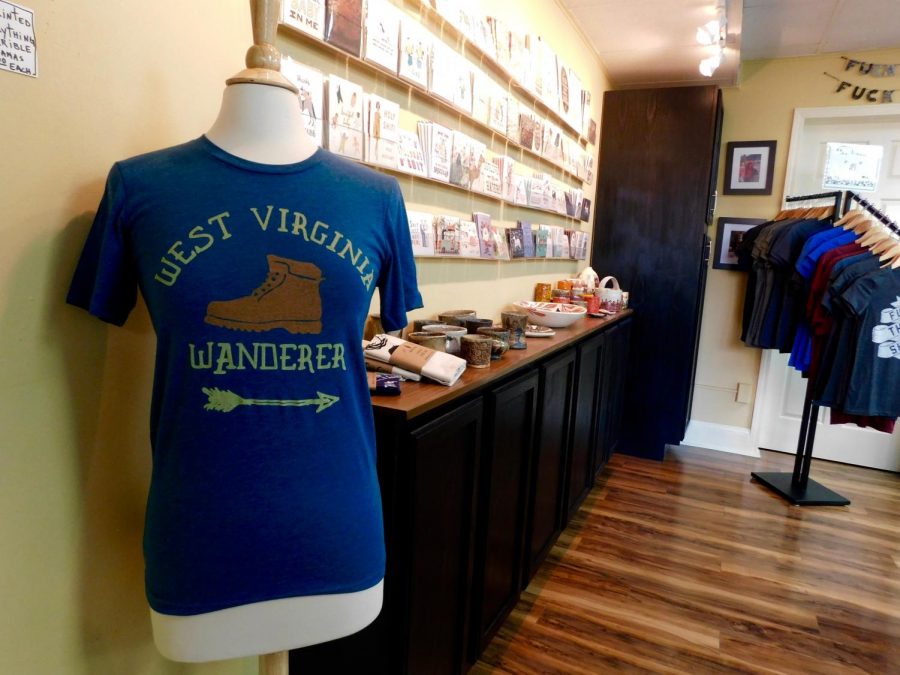 Hanna Pennington
Leave a Comment
Your donation will help continue the work of independent student journalism at Marshall University. If you benefit from The Parthenon's free content, please consider making a donation.