Woodson Lyceum to feature book-reading, website unveiling
Caroline Kimbro, Reporter
October 30, 2017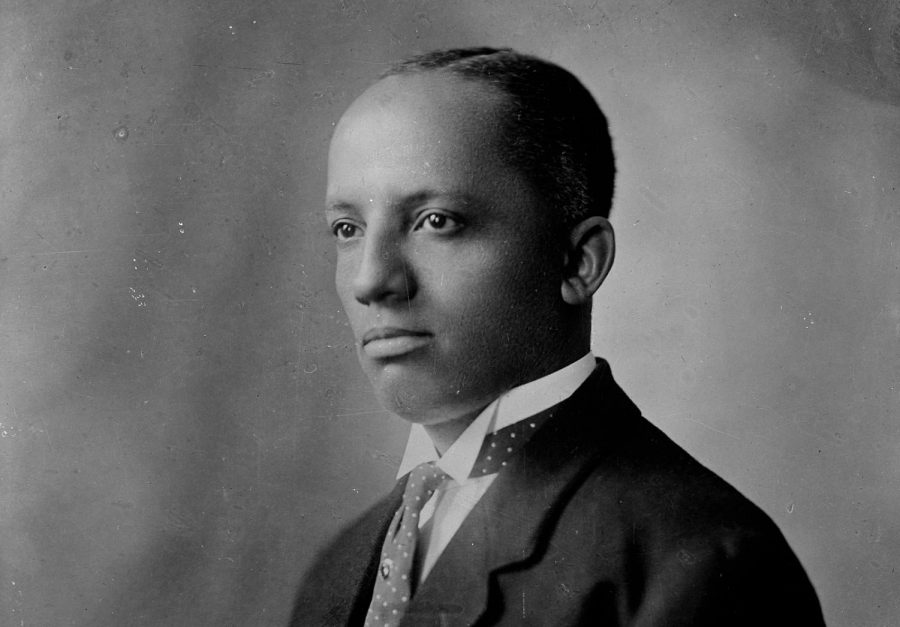 The Carter G. Woodson Lyceum will present a book-reading and unveiling event from 4 p.m. to 6 p.m. Thursday in the Drinko Library Atrium.
Burnis Morris, a journalism professor at Marshall University, will read from his new book, "Carter G. Woodson: History, the Black Press, and Public Relations," which examines Woodson's use of the press and public relations to popularize the black history movement during the first half of the twentieth century, earning him the title "Father of Black History." 
Woodson is deeply linked to Huntington, graduating from Douglass High School in 1896 and serving as the school's principal for three years. Morris said Woodson established the concept that black history must be integrated into school curriculum and general histories of the world, not merely celebrated for one week or month of the year.
"Before Woodson, there was very little respect for black history – that's why he's called the Father of Black History – very little respect at all," Morris said. "In fact, some scholars said openly that black history had two phases: before Woodson and after Woodson."
Morris said the Carter G. Woodson Lyceum will announce Thursday the events planned in observance of Black History Month 2018, along with the details of a membership organization in support of the Lyceum. In addition, the Lyceum will unveil a website at the event to serve as a black history kit for educators and the public.
Morris said the Lyceum aims to equip educators through this website and institutes held for teachers, in accordance with Woodson's goal to integrate black history into educational curriculum.
Janet Dooley, director of Marshall's School of Journalism and Mass Communications, said the Lyceum's event is an important way to recognize a local figure's significance.
"We are fortunate to have a local connection to such a prominent black historian, educator and journalist," Dooley said. "It is not only an honor, but an obligation as well, to project his contributions to larger audiences."
Morris' book explores the favorable coverage Woodson attracted for the history movement due to his understanding of press and his public relations skills, which helped him merge the interests of the black press with his cause. Woodson used his position as an opinion journalist, newsmaker and publicist of black history to highlight a subject disrespected by his society. 
Morris noted black history is still struggling to claim a place in standard curriculum, but this event is one opportunity to engage Marshall students in the history that took place around them.
"Sadly, students know very little about black history," Morris said. "Woodson died in 1950 and we still have not integrated fully black history into regular textbooks. I would hate for Marshall students to get a degree and leave here not knowing much about Woodson or black history, especially when the founder of black history had roots in Huntington."
Caroline Kimbro can be contacted at [email protected]