Subjects of 'Heroin(e)' documentary to discuss film, Huntington opioid crisis following screening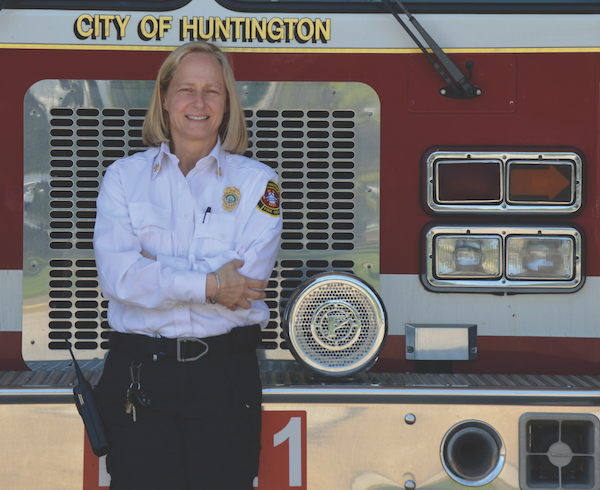 The subjects of the Netflix original documentary "Heroin(e)" will field questions and discuss Huntington's opioid crisis Thursday following a 7 p.m. screening of the film at Marquee Cinemas in Pullman Square. The screening is free and open to the public.
"Heroin(e)," a Netflix original documentary, focuses on Huntington Fire Chief Jan Rader, Cabell County Judge Patricia Keller and Necia Freeman of Brown Bag Ministry and their efforts to combat Huntington's opioid addiction problem.
Director and producer Elaine Sheldon and Kerrin Sheldon, co-producer and director of photography, will also participate.
The event is being offered by Marshall University's W. Page Pitt School of Journalism and Mass Communications. Tijah Bumgarner, journalism professor at Marshall University and organizer of the event, said this screening will allow the public to see a film that took place right in their own backyard.
"The screening will be an opportunity for both the university and the community to have access to see 'Herion(e),'" Bumgarner said. "It has released on Netflix, but not everyone has access to internet, or at least high speed internet where you can actually stream something. So this is kind of like the premiere for the community where the actual film was made."
Bumgarner said this event will allow different perspectives to be shared about the film and how the crisis is affecting our community.
"We're meeting together. We're bringing many minds into this space to watch it together," Bumgarner said. "They're going to be there to have discussion, talking about the process. We may be able to, by having a public screening, get out something we don't necessarily see in the film. If we're just viewing it, we're not getting all of the context of the process, so here we'll be able to ask about these things."
Especially for students in the journalism school at Marshall, Bumgarner said the screening will bring more than just a viewing of the documentary, but will entail a learning opportunity from Sheldon's work as well.
"I think it will be nice to bring that to students to see that this is relatable and that this is the space that we're living in," Bumgarner said. "These are things that can happen and that you can do."
Danite Belay can be contacted at [email protected]