LET ME BE FRANK: ON TAYLOR SWIFT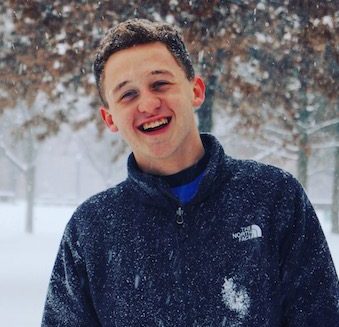 Taylor Swift sent shockwaves throughout the country with the release of a song from her new album "reputation." The song, "Look What You Made Me Do," was released on Aug. 24, and it has many fans split down the middle. After I listened to the song, I was certainly confused, because it did not seem like a Taylor Swift song, but then I realized that was the point.
What exactly does a Taylor Swift song sound like, anyway? She started out as a 16-year-old country star, then later transformed into a pop music icon, and now, we aren't sure what's next. And I don't think she does either.
This song is vengeful, angry and essentially frustrated, and she addresses just about everything anyone has ever done to her. Her feuds with Kanye West and Katy Perry have been some of the most spotlighted celebrity brawls in recent years, and in so many ways, Swift's identity has been formed through these feuds and through her relationships with others. We have seen the star grow up—the world feels like it knows her, and subsequently feels entitled to critiquing and claiming to know exactly who she is.
I can hear in this one song a deep frustration with a world that has told her who she is for so long. Swift is making a movement to lay claim to her own identity, and so therefore, she gets everything out in this one song—every critique, every feud, every rumor—to then say that the old Taylor "is dead."
Some may say she is going through a phase. Others say it is all just one publicity stunt. And both those things very well may be true, but it is worth looking into this as a real reflection of our current culture. So much of what we do, in the back of our minds, is reinforced by likes and shares and comments. We cling to our social media identities. We know what people expect from us. We have "brands" now. We have aesthetics. We want to use social media to show the world who we really are, but it is often backwards, and the world tells us who we should be, could be or would be. Taylor Swift is tired of a culture demanding to identify her. After all, the last line in the video is her asking to be excluded from this narrative. So many of us find ourselves in stories we do not want to be in, and Taylor Swift just showed us all that it doesn't have to be that way.
Franklin Norton can be contacted at [email protected]
AP Photo