LET ME BE FRANK: WITH FRANKLIN NORTON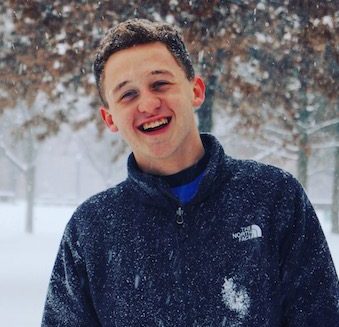 The first week of classes is in the books—professors have been met, syllabi have been read and drop slips have been deposited. The first week back can be overwhelming for many. All of the semester's assignments loom and the daily routine is not yet established. At the same time, you have to become familiar with a new social climate, especially for freshmen, as friends change, schedules change and life in general is just different with each passing year.
It's important to process this first week and understand that although it may be overwhelming, disheartening, intimidating and even exciting, this first week does not have to set the tone for the rest of the year. One of the most unique attributes of this phase of life is our ability, and even necessity, to adapt. In a time that is constantly changing and is filled with uncertainty about the future, we can find peace in the fact that opportunities for growth and change await, that nothing up to this point has to define our identities and that almost everyone in our social bubbles are just trying to figure out life, too. There are going to be plenty more late-night conversations about the complexities of growing up, weeks when we just have to try and make ends meet and times where the world just feels okay.
So take heart in the fact that each day is new, each week is fresh. Do not be afraid to just take this semester a week at a time. When you miss that deadline, when you lose your car keys, or even your entire car—I lost my car for two weeks once my sophomore year—, when you fight with your best friend or even if you are just feeling blue, know that there will be a next assignment, a reconciliation and a chance to move forward with each passing day.
This phase is one of movement and of growth and uncertainty, but if we can embrace this uncertainty and embrace the change and challenges that come with it, we may just find that we are better for it on the other side of adversity. So, syllabus week is over, and now it's a new week—don't let your fears or failures define your year, and more so, don't let them define you.
Franklin Norton can be contacted at [email protected]