'Big Baby D.R.A.M.': An Informal Album Review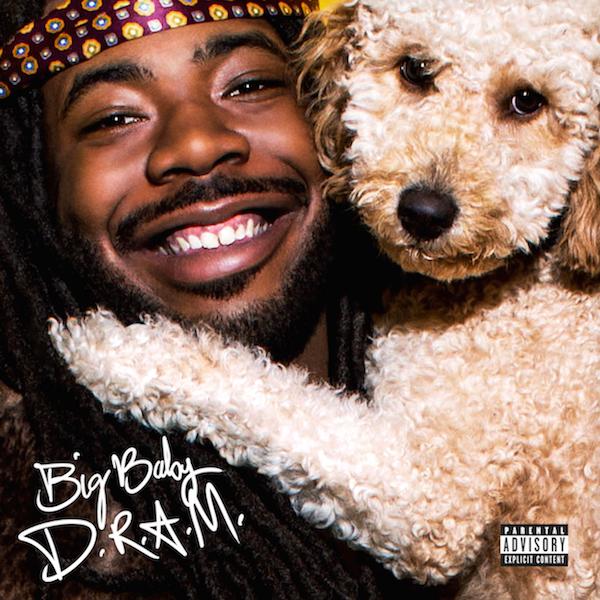 D.R.A.M. released his debut album "Big Baby D.R.A.M." on Oct 21 and I have to say, I've been steadily repeating the album again and again.
Now, D.R.A.M. stands for "Does Real Ass Music," and as corny as that might seem, he really does make some real ass music.
Born Shelley Marshaun Massenburg-Smith, D.R.A.M. got some pretty solid recognition when people caught a hold of "Cha Cha," a single from a previous EP that generated some talk when some internet users thought it was too reminiscent of Drake's "Hotline Bling." Don't let that distract you though, because D.R.A.M. has set himself miles apart from whatever miniscule controversy there was.
"Big Baby D.R.A.M." makes me want to dance, but at the same time, some tracks really put me in my feelings, which anyone who listens to music most certainly understands. His album has three features, which is a nice change of pace as to the typical 13 tracks with 13 features. And these features are solid; Young Thug on the track "Misunderstood," Lil Yachty on everyone's favorite song "Broccoli," and Erykah Badu on "WiFi." You might know Badu as the source for OutKast's "Ms. Jackson," among her countless tracks and appearances from 1997 to this year.
Musically, D.R.A.M.'s album sounds great. The production is great, and D.R.A.M.'s voice itself has a crazy range that adheres to the tracks like Gorilla Glue. Tracks like "Monticello Ave" and "Outta Sight/Dark Lavender Interlude" really highlight his abilities as a recording artist. Not to mention, D.R.A.M. has an ability to take modern idioms like "Netflix and Chill" and throw them on a track (see "Cute") and somehow not sound ridiculous or overplayed.
The vibe of this album goes from your typical party jams to some really sweet, slow, play this for your boo jams, both polished and performed well. D.R.A.M. takes visitors on a drive on a back country road; left, right, sharp left, hell, another right is there too, but he isn't taking listeners to the hypothetical motion sickness feeling; we all know it, artists get too ambitious, and their projects go everywhere. No one likes that.
On another note, just look at the album cover. D.R.A.M. and his dog Idnit are just chilling. Man, they look crazy happy. This is a pretty good representation of how this album will make you feel overall. I hope it inspires a trend. Maybe Danny Brown will pose with his two cats, Siren and Chie.
To summarize, "Cash Machine" and "Monticello Ave" get my top two spots, but we'll see if that stands when I keep listening to the album again and again. D.R.A.M. has elevated himself from the position of internet one-time sensation to a solidified artist in the scene. Here's hoping he continues releasing projects for us to vibe with.
William Izzo can be contacted at [email protected]
Leave a Comment
Your donation will help continue the work of independent student journalism at Marshall University. If you benefit from The Parthenon's free content, please consider making a donation.