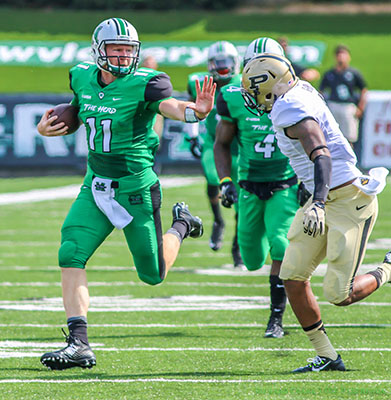 Ishmael Witten, reporter

September 9, 2015
For a new quarterback, the home opener can be rather intense. Thousands of screaming fans can sometimes disrupt timing and rhythm during a game. That didn't seem to be the case for Marshall University quarterback Michael Birdsong last Sunday. Poised and relaxed was Birdsong as he completed 7...
Lexi Browning, Reporter

February 18, 2015
Inclement weather did not stop the West Virginia Legislature from paying tribute to President Stephen J. Kopp and recognizing the accomplishments of the 2014 Marshall football team Wednesday at Marshall University Day at the Capitol. Senate Resolution 36, sponsored by Senator Robert Plymale, D-Wayne,...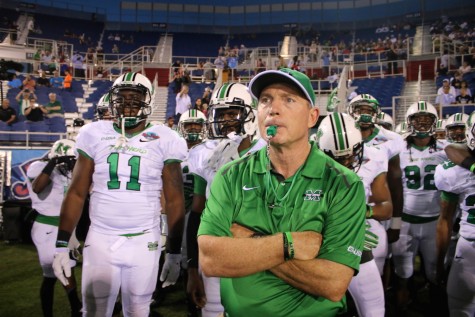 Shannon Stowers, Assistant Sports Editor

December 24, 2014
"To be able to take this game ball back to Jane, his wife, I know Dr. Kopp, he's smiling up there somewhere because he'd be proud of this football team."