Clara Maynard, Reporter

April 11, 2016
Huntington City Council members failed an ordinance regarding parking for more than 48 hours 9-2 during the city council meeting Monday evening. Councilwoman Rebecca Thacker sponsored the failed ordinance citing an incident regarding a couple's car being towed. Councilman David Ball said there...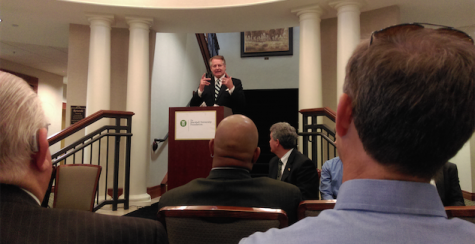 Jocelyn Gibson, Executive Editor

July 8, 2015
Representatives from the city and the EPA announced at a news conference Tuesday a grant for Huntington and southern West Virginia counties. The U.S. Environmental Protection Agency awarded the city of Huntington two brownfield grants to provide environmental property assessments and another grant t...