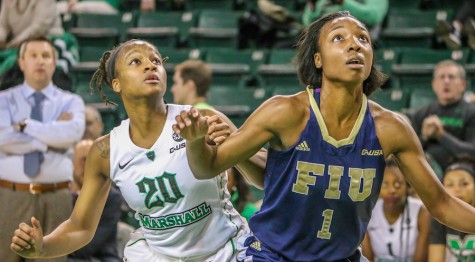 Bradley Heltzel, Contributor

January 15, 2015
Senior forward Leah Scott and center Chukwuka Ezeigbo led Herd women's basketball as it rallied from a second-half deficit to defeat Florida International University 67-61 Thursday night in the Cam Henderson Center. The Herd's first victory over FIU in the program's history was its tenth win...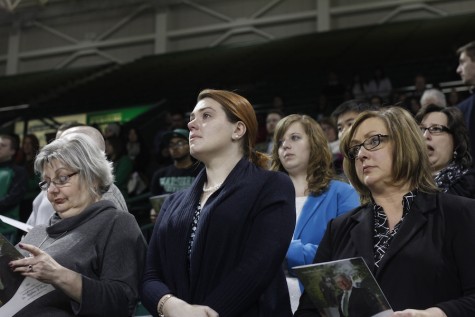 Jessica Starkey, Sports Editor

January 13, 2015
Marshall University and the Huntington community celebrated the life and legacy of President Stephen J. Kopp Tuesday in the Cam Henderson Center. Approximately 2,000 people came to pay their respects. Seats were filled with students, faculty, friends and family as speakers paid tribute to Kopp. Supreme...