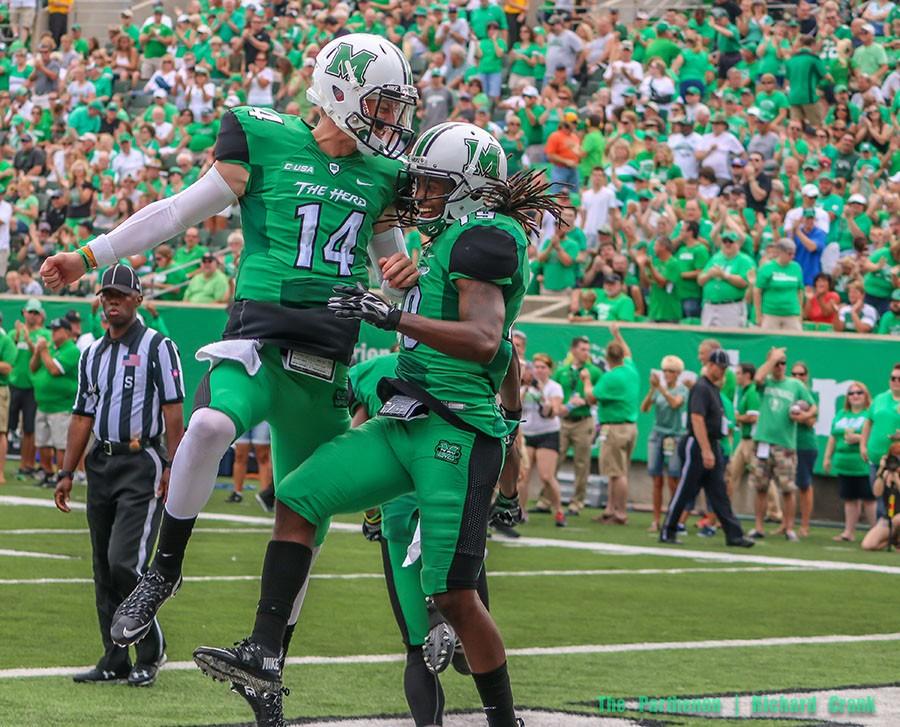 Marshall University's football team wrapped up its non-conference portion of the season Saturday as it defeated Kent State University 36-29 in double overtime.
While the Herd posted a 3-1 record in its four non-conference games, the team's remaining eight games will be against Conference USA opponents.
Marshall quarterback Chase Litton said he thinks the team's non-conference schedule has prepared the offense as it begins league play this weekend against Old Dominion University.
"It helped us out a lot," Litton said. "It gave me some experience, and it gave the offensive line even more experience."
Litton said Kent State's defense, which was ranked third in the country going into Saturday's game, was one of the toughest defenses the team will likely see the entire season.
"They definitely mixed things up, did some things we aren't used to seeing," Litton said. "They threw things at us that we didn't even see on their film. But our offensive line stepped up and our receivers made the plays when we needed them to, and we came out with the win."
Linebacker Evan McKelvey, who led the team with 18 tackles Saturday, said with the Herd battling injuries throughout the first few games of the year, the team's younger players have had the opportunity to gain valuable experience, which will help the team throughout the rest of the season.
"We're going to need it," McKelvey said. "It's conference play now, time to get it going because we're going to have the target on our backs with us being the conference champs."
Marshall faces Old Dominion 3:30 p.m. Saturday at Joan C. Edwards Stadium.
Malcolm Walton can be contacted [email protected]