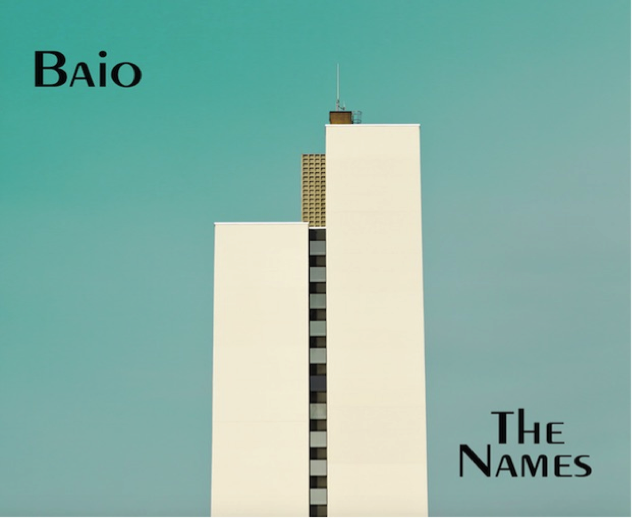 Glassnote Records has some pretty big names in its family of indie acts. They're currently home to Mumford and Sons, but most music fans would not consider them indie. The label currently houses the band of French hipsters, Phoenix, Glasgow power trio, Chvrches, American art rapper, Childish Gambino and plenty more artists. Glassnote Records also has many indie sub-genres to offer to listeners, varying from rock, folk, rap, pop and electronic. Polite punk band, Vampire Weekend, has ties with all of these sub-genres and within Vampire Weekend lays the multi-talented, Chris Baio. You know Chris. He's the boy in the band who's always grooving on the bass while delivering soulful little kicks and friskily moving his shoulders to the beat on stage. The indie rock gods are known for their signature Afropop sound, something that Baio steered away from on his debut LP.
There are many dance elements in Vampire Weekend's material, and Baio contributes a lot of those elements. It's no question that he loves electropop.
Over the course of Vampire Weekend's career, Baio developed more and more of a passion for producing. In 2012, he began to work on his own material under record label, Greco-Roman Ltd. Baio released the single "Sunburn" along with two b-sides. This release showed that Baio had promise in both the underground and high octane club music world. Vampire Weekend released the critically raved "Modern Vampires of the City" in May of 2013 and soon after its release, Baio began working on his first project. By October, the "Mira" EP surfaced courtesy of Future Classic Records. "Mira" showed how much more Baio had to offer from his production. "Mira" consists of the chilled side of modern dance beats. Now on Baio's new LP, "The Names", the sounds from "Sunburn" and "Mira" are blended together.
"The Names" is much more of an intimate album. The LP does not sound much like his previous work. The production has a very calm vibe, perfect for studying at the local coffee hangout after class. As for the vocals, Baio sings with much emotion, disguised in a cool and collected voice. He also plays with many vocal effects throughout the album switching from doubled voice, ambient reverb, chorus, dancey echo and robotic on-beat word repeats that you hear play a role in title track "The Names." All of these elements contribute to the album's extremely quirky feel.
If Wes Anderson or Spike Jonze had a favorite record, I would not be surprised if it was this one. This album could easily be the soundtrack to one of their more youthful films, probably one with some romance, but unfortunately, Baio would not be expressing the romance in the most interesting way.
As he keeps playing around with different genres, the next song becomes unpredictable. In most cases, unpredictable is a good thing, but not for Baio. The more you advance through the tracklist, the more you realize that the quirky production is his point of emphasis, shining a light on the mediocre lyrics. Essentially, "The Names" is not a bad album, but it really only fits a certain feeling and doesn't offer much. The production is in fact the highlight, but it can become confusing. There really is not much in the album that will stick with you.
Baio has managed to prove himself in the indie music scene. He's a multitalented musician serving Glassnote well. He was able to put together his own album, however, it didn't turn out to be too different or impressive. This is my shortest review yet and I think that pretty much shows how there isn't much to go on about. I've been anticipating this album for a while being is that I've stuck with Vampire Weekend ever since their first record, but it left me feeling disappointed. Yet, I still have high hopes for Baio's releases in the future. This debut lands a discouraging 5/10.
ALBUM POSTERBOYS: "Brainwash yyrr Face", "Sister of Pearl", "Needs"
+ : Baio proves to be able to conquer his own LP, creating a quirky coffeehouse jam.
– : It lacks the factor to reel in a listener with repetitive synths and an unclear understanding as to what exactly Baio is talking about.