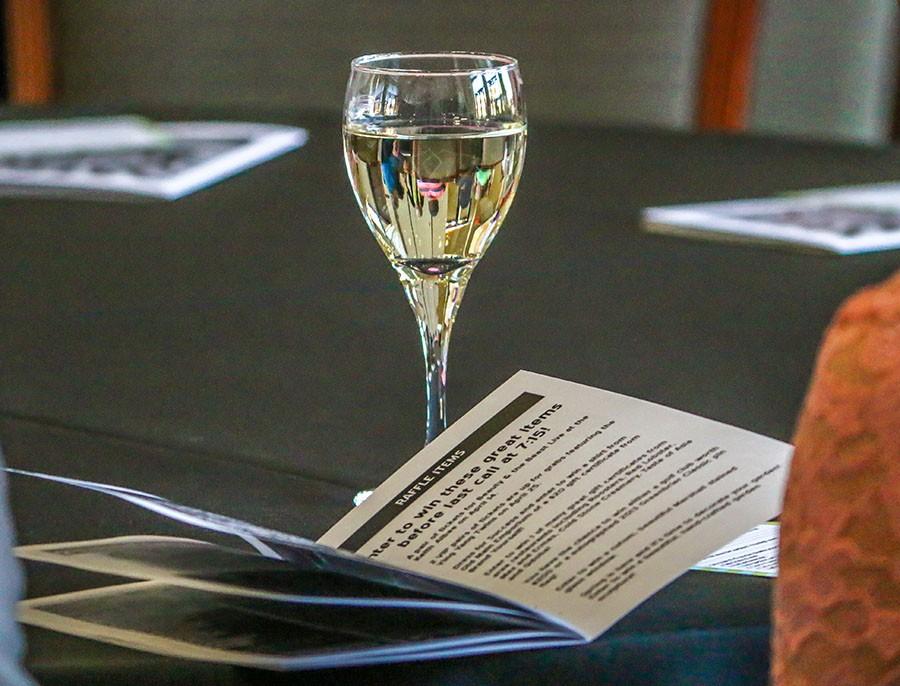 Richard Crank
Marshall University's Knightlight Communications had its fifth annual Questions Trivia Night Saturday to support the River Valley Child Development Services' TIPS scholarship.
Suzi Brodof, executive director of RVCDS, said the TIPS scholarship is for people who cannot afford to pay for RVCDS.
"The reason for this event is to help us establish scholarships for children in child care and our enterprise because some families really can't afford the true cost of child care," Brodof said. "They end up putting children in places they don't feel good about or are not safe because they can't afford quality programs. We thought every child was entitled to quality child care, so we want to have that and so we provide a scholarship. Then there are no families that would not be able to put their child in that kind of place."
Attendees played trivia with questions pertaining to sports, music, food and other topics.
Raffle prizes such as VIP FEST tickets, gift certificates to area restaurants, "Beauty and the Beast" the musical tickets and other items were awarded between each round.
Knightlight Communications is part of a Marshall public relations campaign class.
Katy Lewis, director of Knightlight Communications, said the group has been working on the campaign for RVCDS since January.
Brodof said each group of students who has worked for Knightlight Communications has brought something different to the campaign.
"This is our fifth class to do it," Brodof said, "and each one has put their own different spin on it. This is the first time we've been in this location. They each learn from the class before because they get to look through their portfolio and see what they've done, what they've found that worked and didn't work and they plan to go forward."
Brodof also said she enjoyed the excitement the group had for the campaign.
"It's their enthusiasm," Brodof said. "They are so excited to do it, and it's their final project and their capstone for a lot of them. So they have lots of ideas. And the fact that each class has the same project, but does it in a little different way, it's a lot of fun."
Mikaela Keener can be contacted at [email protected]