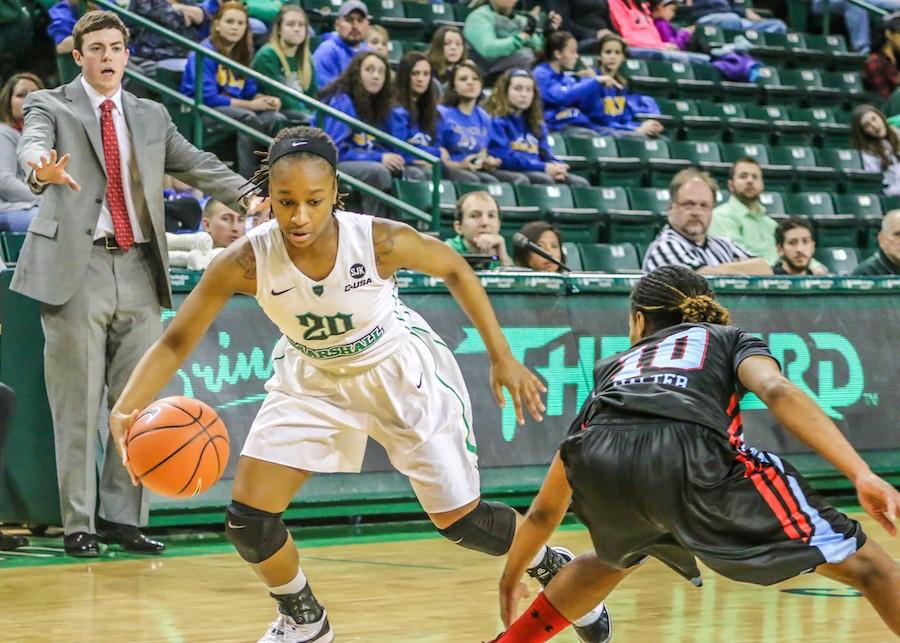 Richard Crank
Marshall University's women's basketball team lost its last home game of the season Saturday to the University of North Carolina at Charlotte 66-58 at the Cam Henderson Center.
The Herd started off the game with a 16-4 run. However, the 49ers answered back quickly and put together a strong second half, shooting nearly 50 percent from the field.
"We have to be a little bit better coming out of the locker room," said Matt Daniel, Marshall's head coach. "The fight has got to be the same, and I don't think it was exactly the same. But I think some of that comes with fatigue a little bit—mentally and physically."
Despite the loss, Daniel said he is looking ahead to the team's first round matchup in the C-USA Tournament Wednesday.
Coming into the season, Marshall was projected to finish last in the conference and miss out on the 12-team tournament.
"We were picked that this would be our last day of basketball, and it isn't," Daniel said. "I think we're a team that's earned postseason play, especially if you look at our body of work and consider the injury we've had in Norrisha Victrum."
Leah Scott, senior forward for the Herd, said her mindset for the conference tournament is simple—prove the doubters wrong.
"I want us to come out each game and play like it's our last," Scott said. "And it's going to be our last if we don't play hard."
Daniel said his team is confident in its style of play despite its three-game losing streak heading into the tournament.
"We're going to be us," Daniel said. "Now, we'll make adjustments to try to win the game, but we are not in an identity crisis. We've just figured out who we are, and I'm proud of who we are."
Malcolm Walton can be contacted at [email protected]