MOUNTAIN STAGE CELEBRATES MARDIS GRAS
Pizzarelli, Rose, Toussaint grace Mountain Stage live show
More stories from Kaitlyn Clay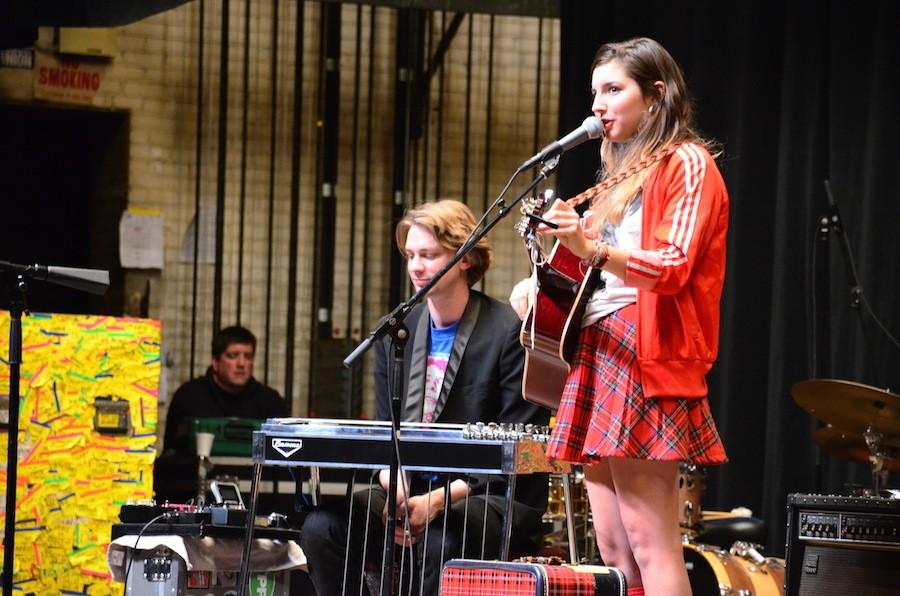 Mountain Stage with Larry Groce returned to Huntington Sunday for the live radio show at the Keith Albee Performing Arts Center.
The live show featured songwriter and self-proclaimed gypsy, Caroline Rose, New Orleans pianist Allen Toussaint and jazz guitarist John Pizzarelli.
Pizzarelli said it was great to return to a real classic radio show like Mountain Stage.
"Mountain Stage has been around so long and is so well run," Pizzarelli said. "The audience is so loyal and is a real treat to play for."
The show usually has a total of five acts performing, but the show was narrowed down to three.
Rose opened with her own songs from an album she wrote about her recent experience traveling the U.S.
Toussaint followed with an extended set. He performed some of his classic hits with his usual New Orleans touch to celebrate Mardi Gras.
Pizzarelli took the stage to perform songs from his new album as well as some of his most famous songs and covers. This was Pizzarelli's fifth time appearing on Mountain Stage since 1999.
Pizzarelli said he loves how many different people the show can reach.
"That's the best part of radio," Pizzarelli said. "It can reach so many different people everywhere, and they are all so loyal."
Audience member Roy Lambert said Mountain Stage is a different experience every time he goes.
"This will be my fourth Mountain Stage I've been to, and I can't get enough," Lambert said. "I love going and seeing different acts each time."
The live show air at the beginning of April to bring in the Mardi Gras celebrations.
Kaitlyn Clay can be contacted at [email protected]