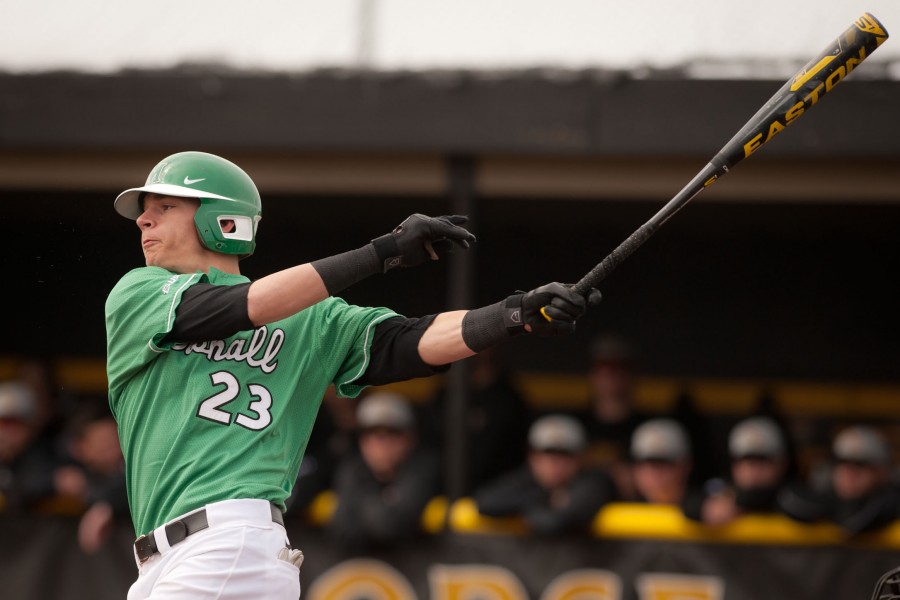 File Photo
The Marshall University baseball team will head down south to Tallahassee, Florida for their season opener tournament Friday against Florida A&M University.
The Herd welcomes 13 new faces to its program this season, including seven junior college transfers and six freshmen.
The team came out of Conference USA last season with the third fewest stolen bases against them. Redshirt sophomore catcher Matt Reed led the team to fourth in the league, for times caught stealing with a number of 23.
Redshirt senior pitcher Joshua King is one of the upperclassmen leaders for the Herd and this year will be no different. King considers the experienced group of players on the roster this year a huge strength for the team.
"This year we have a pretty big senior and junior class that has been here and knows what to expect each and every weekend," King said. "With that being said, they have been able to help the younger guys prepare for this long journey ahead of us."
King said he is focusing on being successful as a team.
"I just want to be successful as a team," King said. "As long as we are winning I am sure all of my personal goals will take care of themselves."
Marshall has two conference matchups televised by American Sports. The first conference is at 2 p.m. March 22, against University of Alabama Birmingham. The second is at 4 p.m. April 4 at Florida Atlantic University.
Junior pitcher Chase Boster said he feels part of the upperclassman role includes setting an example for the newcomers on how the team plays baseball at Marshall.
"Our expectations for this season are high just like any other team in our conference," Boster said. "Each team wants to win the conference tournament so we are focused on getting there by team oriented baseball,"
Boster said he enjoys being on the team for more than baseball.
"My favorite part about being on the team is the friendships I have formed with my teammates off the field as well as on the field," Boster said.
The Herd faces No. 28 Mississippi State University at 7:30 p.m. Feb. 20 in Starkville, Mississippi. The game is on SEC Network.
Jill Shemanski can be contact at [email protected]