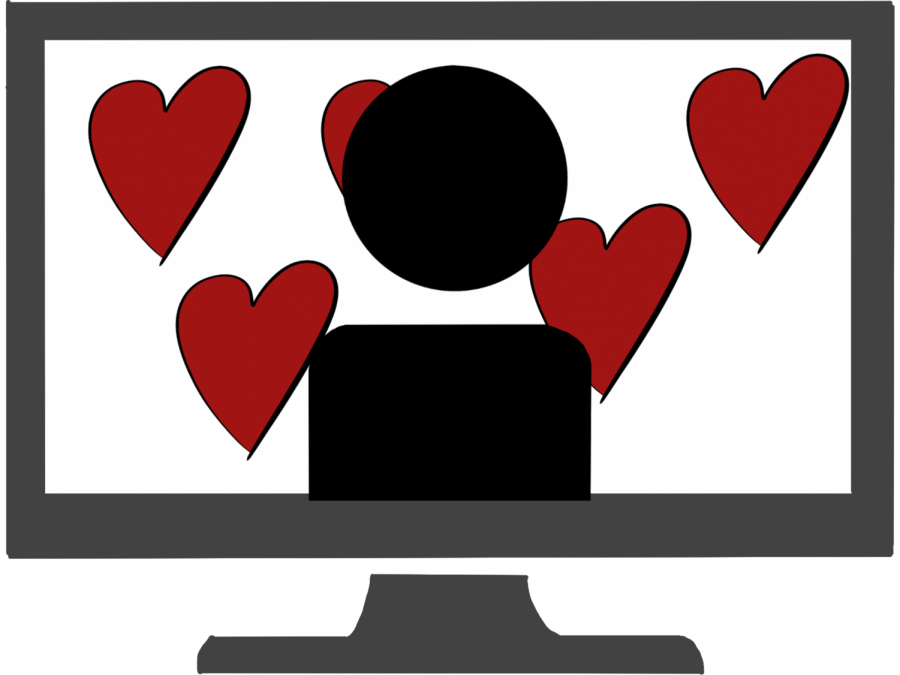 Zachary Hiser
Despite the economic downturn felt by nearly all aspects of society, there has been one industry that has seen tremendous growth — online sexual content. Not just traditional pornography, but more individualized online services and platforms like OnlyFans have exploded in popularity.
One of the major platforms in this rise has been the mega popular site Reddit, with its millions of individual subreddits dedicated to sports, politics, movie fandoms and sex workers — offering their services to lonely customers. These workers have a more customized and individualized experience compared to traditional online pornography, and in turn, demand a price. As the pandemic isolated millions and massive layoffs ensued, women took the largest brunt of the economic fallout. Many of them turned to find alternative sources of income, those like Jenna.
"I only started because I lost my job during the pandemic, but I'm not gonna stop after realizing how much money I can make." Jenna, who does not want to be identified with her last name, said she was making nearly $10,000 a month selling digital services through Reddit and other sites.
"When people get their stimulus checks, I make like 5x as much as usual… I feel bad for a lot of them. Some of them pay me just to talk to them," Jenna said.
Men are already more likely to self-report feeling lonely in the United States. Even before the pandemic, three out of every five Americans self-reported as feeling lonely often. This number is even higher for members of Generation Z and Millennials, reporting loneliness at 79% and 71%, respectively, compared to 50% for baby boomers and 38% for the Silent Generation from data collected in 2019.
Many customers and sellers alike prefer the control they have over a platform like Reddit compared to other often scarier parts of the internet. Many of these subreddits have moderators who verify sellers to ensure against catfishing and have dedicated spaces to review the services one might provide.
It is an entire Yelp-like economy of online sexual services; however, the balance between a personal experience for the customer and a business venture for the seller is a delicate one. Customers are looking for an experience that mimics a traditional relationship they can't find in the real world but through technology, while sellers are looking to complete as many transactions as possible. It is a scenario that will never last — for most — the money runs out eventually. But for some sellers, it seems there is never a shortage of lonely men on the internet. In recent months, sites like PornHub have been under widespread criticism after reporting in The New York Times showed thousands of videos of underage girls, extreme violence and abuse, or a combination of both. Companies like MasterCard responded and began disallowing the use of their cards on the site. PornHub responded by not allowing any non-verified content creator to upload videos onto the site and deleted hundreds of thousands of videos in the process. PornHub additionally removed the ability for visitors to download videos.
In theory, this type of sexual content sold through Reddit would be more immune to these issues, but that is not always the case. Buyers do not have to go through any verification to make a purchase and can pay through Cash App or PayPal or even an Amazon gift cards. Creators in some subreddits may be verified sellers; however, there is no way to verify age without uploading personal identification to other strangers on the internet, which does not occur in these subreddits.
Maggie, from Romania, is only recently 18 years old and is still in high school. She sells content without her parent's knowledge to make money on the side. She was inspired by her friend doing the same thing; however, she said she is lucky to get a couple of customers a month.
"Some guys are pretty gross, others are nice, and those are the ones I like doing business with. I like doing business with other people around my age," Maggie said.
When asked if doing this type of work was tiring and demanding, both women said the work was exhausting, but Jenna said she views the work as almost therapeutic, although she said: "not everyone (who works in the industry) feels like that."
Maggie said she uses these interactions with men to practice her English and learned how to talk to men through watching American movies.
Both Jenna and Maggie said there was one particular type of content that reigned supreme above others in popularity and price. Customized, commonly referred to as "customs," are videos or pictures of customers' specific requests. "Everyone wants customs because they have specific fantasies that they can't fulfill," Jenna said.
This epidemic of loneliness has been a boom to this underground industry. The demand for this type of content shows a deeper root problem many Americans have had over the past year, particularly young men. As experts are unsure of the longterm mental health repercussions due to social isolation, there is an epidemic of loneliness due to the pandemic. Millions are relying on the internet and sites like Reddit to get through it.
Whether this issue of loneliness fixes itself in time as life begins to inch towards normalcy is yet to be determined. The pandemic may have permanently created an industry that thrives off lonely people with enough cash to spend on a fleeting experience they can't find in real life.
Tyler Spence can be contacted at [email protected]