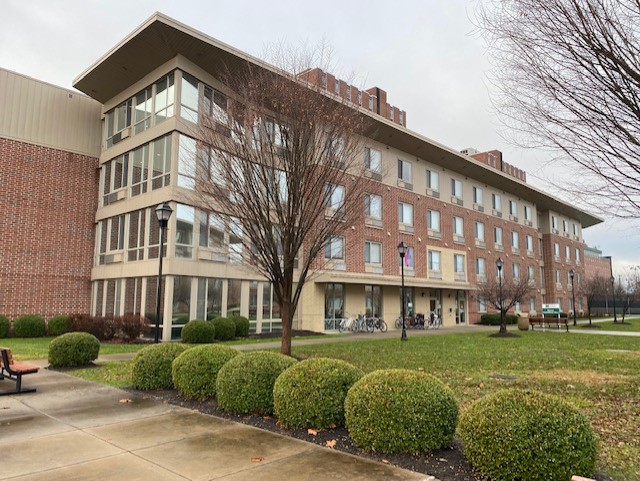 COVID-19 has changed many aspects of campus life for universities across the United States. Making numerous changes for those choosing to live on-campus, many first-year students at Marshall feel they are missing out on the college experience they imagined.  
"I was excited to meet new people from all around through dorm events and gatherings," Grant Herrenkohl, Marshall University Freshman, said, "but events were all through online meetings and the friends I made couldn't come into my building."  
Several first-year students discussed how they felt they should be allowed to have at least one documented guest who is allowed to visit them in their dorms upon receiving a negative COVID test.  
They explained how they spend time with these people outside of campus and think it would be beneficial to the mental health of students living on-campus. Herrenkohl chose to live at home his second semester due to a lack of social interaction residing on campus.  
However, living off-campus is not an option for many students. "COVID-19 has definitely impacted my experience living on campus." Bradley Fetzer, Marshall University Freshman from Crofton, Maryland, said. "I didn't think I would be in my dorm as much thinking I would be out doing things with people I would meet here."  
Despite the circumstances, Fetzer continues to live on campus and has made many friends he sees daily. Marshall freshman living on campus this semester express that their experience living on campus is not quite what they expected.   
Although, they make clear Marshall University is doing the best it can under current circumstances to make their experiences equally as memorable as pre-COVID-19.  
"Obviously, these rules and restrictions are put into place for safety reasons," Herrenkohl said, "but I feel like it takes away a lot from the college experience and how much fun the dorms could have been."  
Marshall first-year students who consented to an interview agreed the University is taking the proper precautions but are hoping to return to normalcy soon.  
Cameron Collins can be contacted at [email protected]