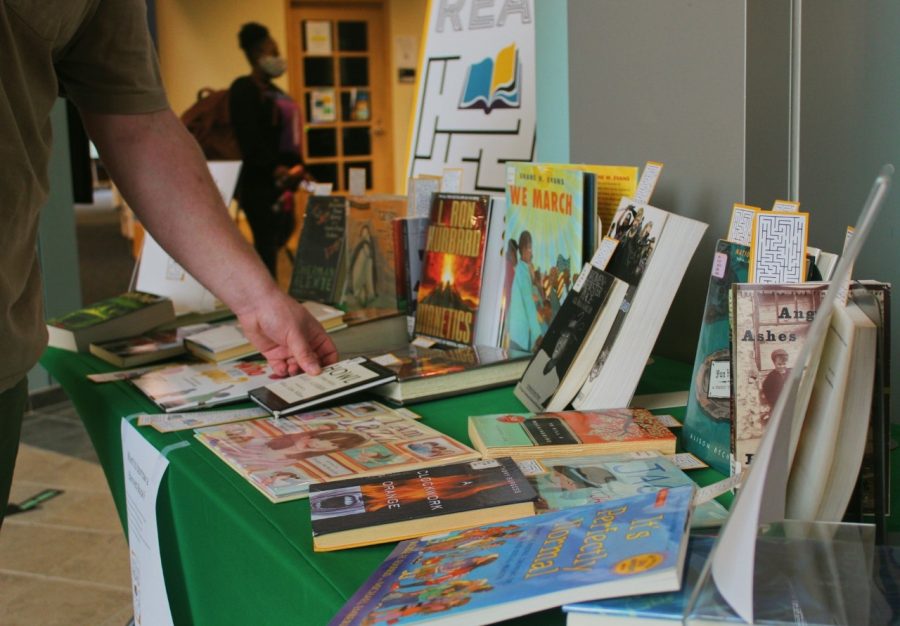 Xena Bunton
Challenging book censorship, the freedom to read and access to all viewpoints, the Marshall University Drinko Library is offering controversial books to students and faculty. 
According to the Banned Books home page on Marshall's website, a challenged book has been requested to be removed from a space, whereas a banned book actually has been removed. 
"As a general rule, the more you try and censor something, the more likely people will want to read what it is you are trying to hide," Ron Titus, electronic services librarian at Drinko, said. "If you ignore something, chances are people will not pay attention to it, but if you make a big fuss about something, it will create an interest." 
On the first floor of Drinko, the display presents the challenged and banned books over the past year and theme of the year created by the American Library Association (ALA), "Censorship is a Dead End. Find Your Freedom to Read!"  
An interest in banned books started about 30 years ago for Titus who began creating displays for Drinko during Banned Books Week, the last week of September, and in 2001 started designing an online display for anyone to access any time of the year.  
Although Marshall has not banned or removed books from the library, Titus said he wants to bring book censorship to light and allow college students to know what is going on outside of the local library.  
Titus said he hopes students will check out the books on display and that his mission is for all the books to be checked out by the end of the week. The library also is giving away free Banned Book Week bookmarks and offering students gift bags for participating on social media.  
Marshall's ability to raise awareness regarding the implications of book banning and censorship through the English Department and the library has allowed Marshall students to not be afraid of publishing work.  
"We get passionate about it [banned and challenged books] in the English Department," Mary Beth Simpkins, English major, said. "Probably every single one of my favorite books is banned. I am a creative writer, and I hope one day, my book is on the banned list. It means that I used challenging topics and importantly, it means that it is being read." 
Simpkins said she is surprised to see that the book, "The Awakening," is a part of the banned book display in Drinko since it does not have some of the explicit content as the other books, but she guesses the reason is that people "don't like female independence," that is shown in the novel.
Teachers all over the country, including Cabell County, inform themselves about challenged or inappropriate books before assigning projects to students. Titus said this fear is often created from the school administration backlash.  
Adam Culver, Crossroads Academy English teacher, said students should have access to books, but there needs to be some careful exceptions
"I don't suggest middle schoolers be allowed 'Mein Kampf' [Adolf Hitler's Autobiography] or '50 Shades of Grey'," but I also think parents and teachers need to work with students based on that student's reading and maturity level to pick appropriate texts," Culver said. "Reading a text slightly above one's reading level can help to elevate a student's skill level and I believe the same is true regarding how reading helps us mature." 
Cabell Midland English teacher, Angela Faller, said she implements her assignments with what she wants her daughter to read.  
"I am not going to give any child in my class a book that I would not allow my own child to read," Faller said. "Just this weekend I was previewing a movie trailer to show my 12th grade kids about 'Beowulf.' My child, 6 years old, came to see what I was watching, I had to turn it off and told her she was not old enough. Literature is best read and understood at certain phases of life." 
Xena Bunton can be contacted at [email protected]