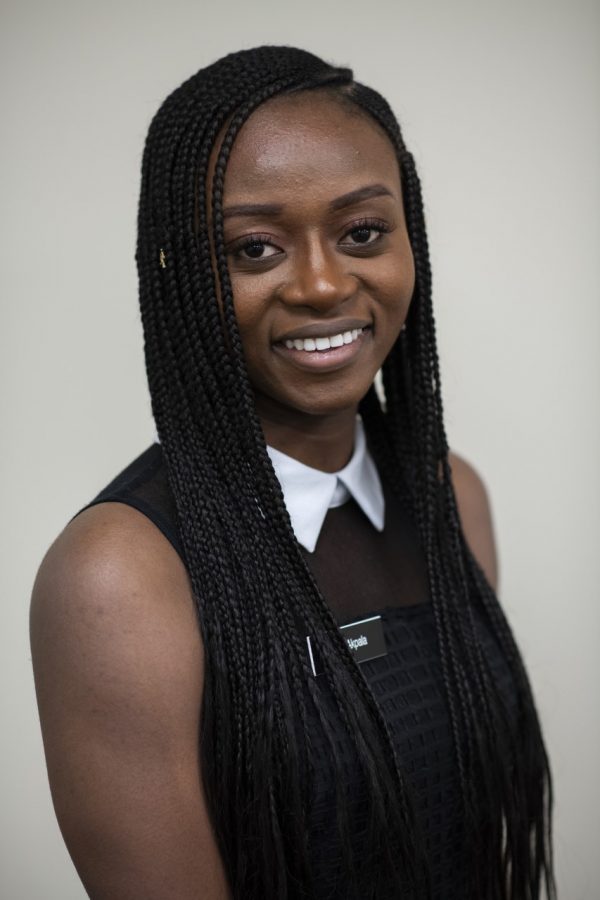 University Communications
A Marshall University medical school student has been awarded an $11,500 national scholarship for infectious disease research and clinical trials.
Sophomore medical student Christeebella Akpala recently was chosen as one of only two medical students in the country as a recipient of the National Medical Association Emerging Scholars Infectious Disease Research Award from the National Medical Fellowship.
The scholarship was established earlier this year for black medical students across the country.
Per the criteria of the award, Akpala was chosen based on her potential to contribute to the future of medicine through her leadership, research and engagement.
"This award is a representation of the support and mentor- ship I have gotten from my School of Medicine family, most especially [associate dean] Dr. Shelvy Campbell and the Office of Diversity & Inclusion, for creating awareness about these
national scholarships." Akpala said. "This award not only keeps me grounded and humbled but also motivates me to continue to contribute to the future of medicine."
Akpala, who is from Minnesota, worked as a critical care nurse before she began attending medical school and wants to work as an orthopedic surgeon in the future.
She said she currently is working on research exploring dis- proportionate fatality rates of the coronavirus on minority populations.
Akpala said she believes people of the world can better prepare for infectious diseases to minimize and prevent their potential negative impacts.
"I believe we can do better to prepare for and anticipate infec- tious states without gross debility and handicap," she said
Douglas Harding can be contacted at [email protected]