Marshall Athletics hires former Marshall student as Sports Information Assistant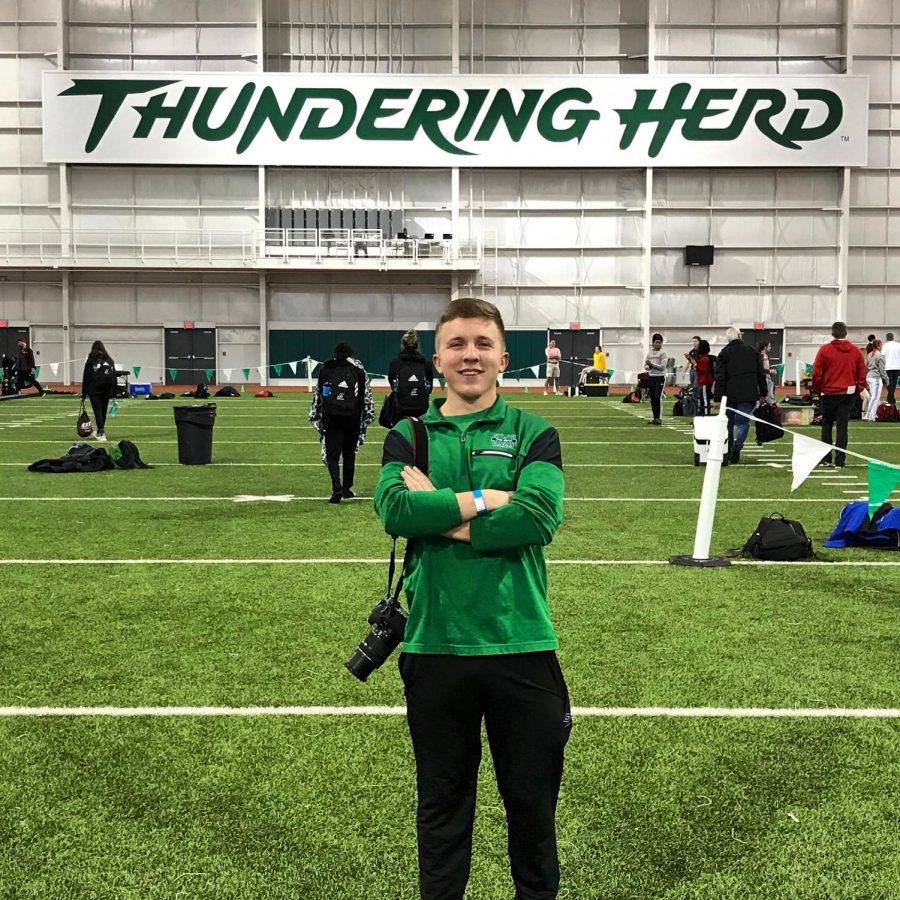 Marshall University alum Patrick O'Leary was recently hired as a Sports Information Assistant for Marshall Athletics after interning with the Cincinnati Reds of Major League Baseball during the past year.
"I've always loved Marshall, I grew up a Marshall fan," O'Leary said. "I feel very passionate about Marshall Athletics and working here has always been something I've really enjoyed."
O'Leary graduated from Marshall in December of 2018. During his time at Marshall, he interned for the Sports Information Department, was involved in the Marshall Catholic Newman Center and ran for Mr. Marshall. Since graduating, O'Leary spent the last year as a Media Relations Intern for the Reds.
"My time with the Reds was incredible, it could not have gone better," O'Leary said. "My boss (Reds Senior Vice President of Media Relations Rob Butcher) has worked there longer than I've been alive and is beyond respected across Major League Baseball. It was a great experience, I learned so much about our industry and about myself."
O'Leary said he has always had a passion for sports and communications. His father was a writer for the Charleston Gazette and his mother was a tennis player. O'Leary said his connection with the Reds organization dates back to when he was in eighth grade when he shadowed with them over the summer.
"I enjoy seeing everything from behind the scenes," O'Leary said. "I enjoy getting to know the people involved. The casual fan looks down and sees the players on the court and the coaches coaching, but they don't get to know the people behind the scenes, the people that make this industry."
After completing his internship with the Reds, O'Leary said he was going through the job search process when he received a text message from Assistant Athletic Director for Media Relations Jason Corriher who was looking for someone to fill a part time position for the spring semester. Without the mentorship of Corriher and others in the Marshall Athletics department, O'Leary said he would not have the confidence and skillset that he has today.
"I can't thank Jason Corriher, David Steele (associate director of Athletics for Administration and Business) and so many others in the Athletic Department for thinking of me for this position and helping me out at this time," O'Leary said. "The people of Marshall Athletics are what makes it great."
O'Leary said he encourages students looking to have a career in public relations to dream big and understand that the people who have made it in the industry were once in the same situation.
"Reach out and don't be afraid to go for the big-time internships," he said. "Even people like Rob Butcher were once in our shoes, and they want to help us out."
Nick Verzolini can be contacted at [email protected].