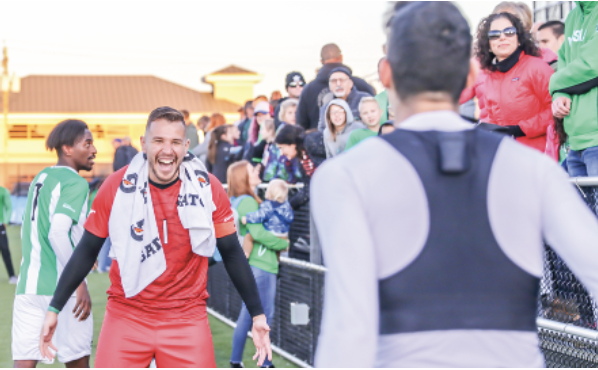 Richard Crank
ABOUT PEDRO DOLABELLA:
Position: Midfielder
Class: Junior
Height: 6'4
Hometown: Brasilia, Brazil
ABOUT PAULO PITA:
Position: Goalkeeper
Class: Redshirt senior
Height: 6'3
Hometown: Santos, Sao Paulo, Brazil
This week's athletes of the week feature Marshall University men's soccer players Pedro Dolabella and Paulo Pita after securing the 2019 Conference USA men's soccer championship over the Charlotte 49ers, 1-0. Dolabella scored the Golden Goal and Pita had six total saves throughout the match.
Dolabella was named Tournament Offensive MVP, along with Second Team All-Conference and C-USA All-Academic Team. Pita was named to the Second Team All-Conference this season and received the Co-Golden Glove award.